Architectural visits to Paris and Ile de France region of Wopmen architects' projects.
Architectural tours associated with the "Prix des Femmes Architectes de l'ARVHA"
Tuesday, December the 11th, 2018 (registration required, ticket price 25 euros with coach and packed lunch).
Morning
Registration obligatory 25 euros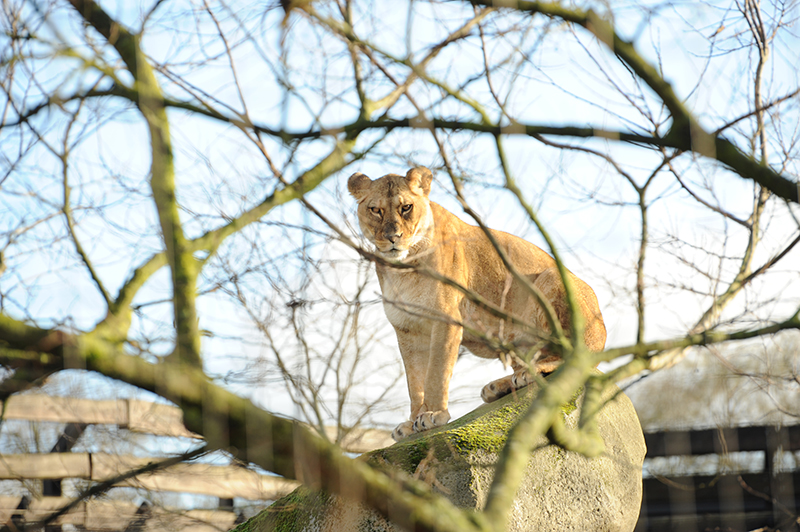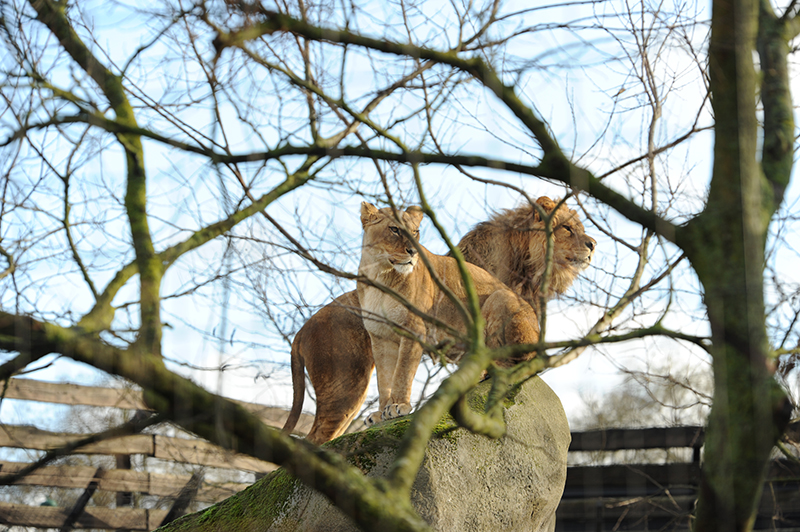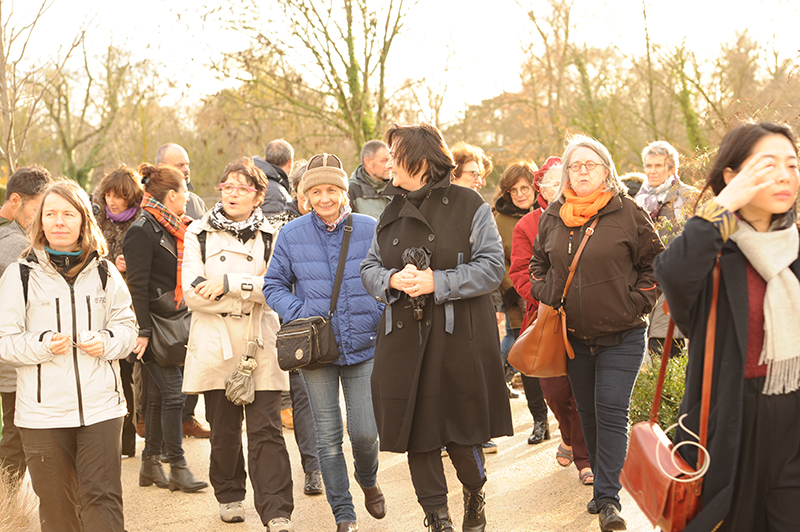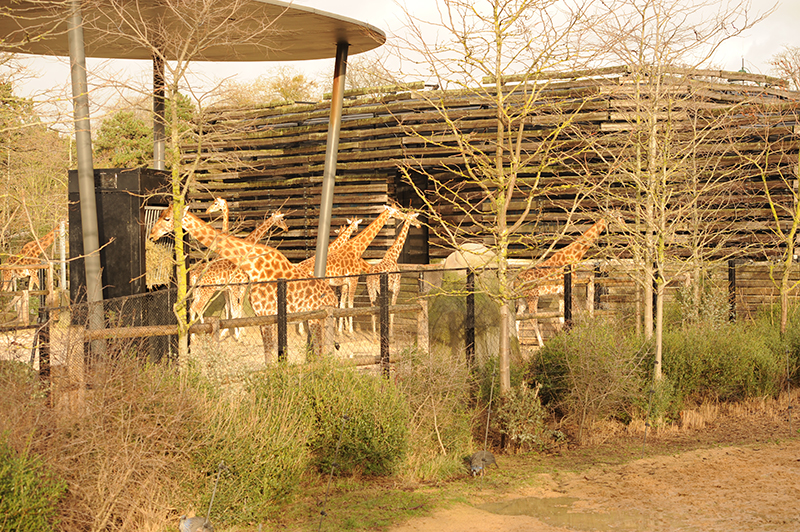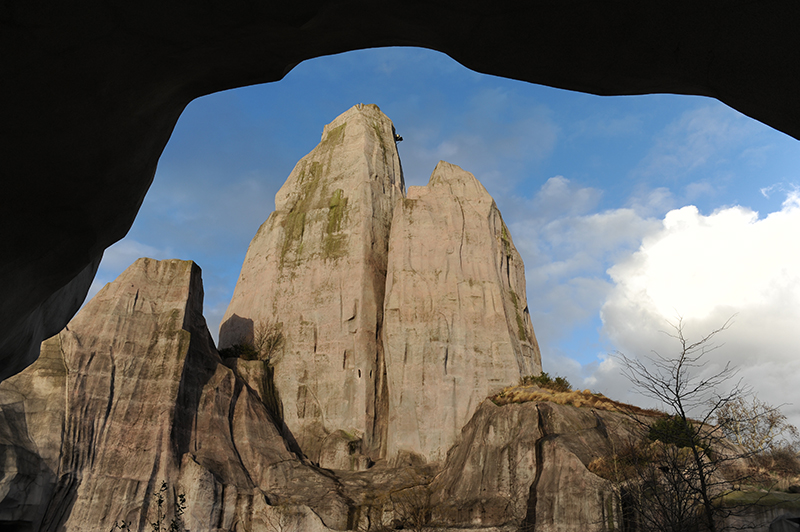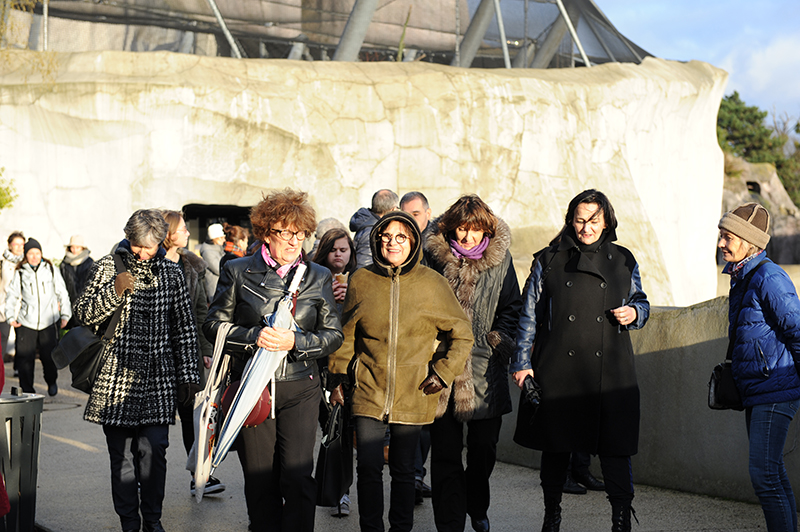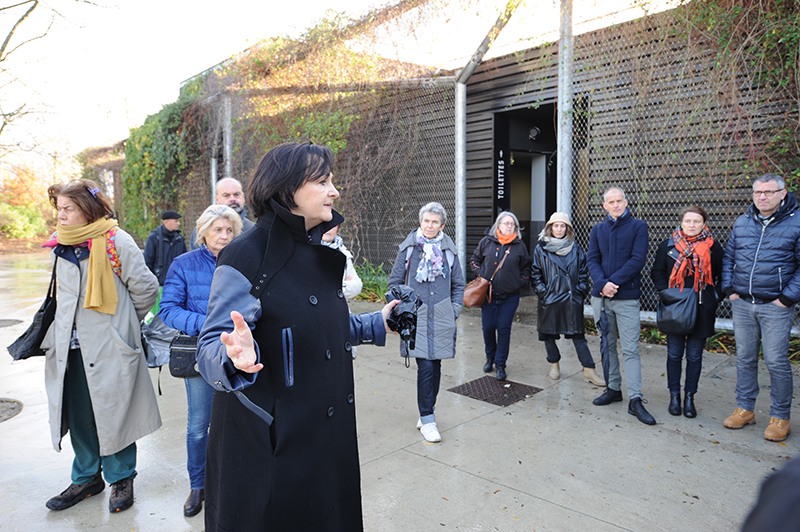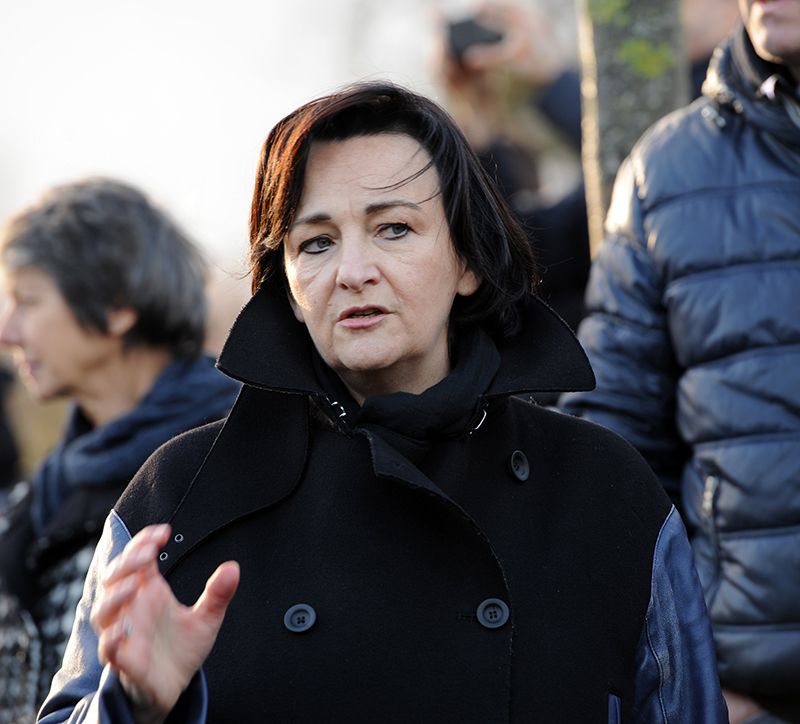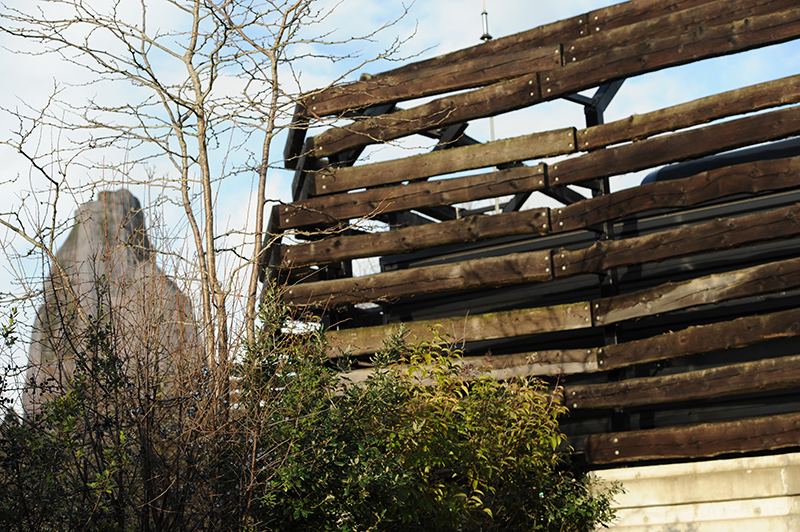 9.30 H AM
Visit of the ZAC Clichy-Batignoles tower Aurore    at 62 to 72, rue Mstislav Rostropovitch in the presence of Ingrid TAILLANDIER architect, winner of the Prize Women Architects 2016 special Mention
au 62 à 72 rue Mstsislaw Rostropovitch  en présence de Ingrid TAILLANDIER lauréate « prix femme architecte Mention 2016 »
121 logements / Commerces Surface : 8 564 m² SDP cout HT : 18 000 000 € Livraison mars 2018 Maitre d'ouvrage : OGIC et Demathieu Bard Immobilier Equipe  : Associé à Fresh Architectures , BASE paysagistes ,  Bollinger + Grohmann Chef de projet : Oriane du Chéné Plan Climat de Paris – Effinergie + RT2012 – H&E profil A option Performance.

121 housing units / Retail Area: 8 564 m² SDP cost excluding tax: 18 000 000 € Delivery March 2018 Client: OGIC and Demathieu Bard Immobilier Team: Associated with Fresh Architectures, BASE Landscapers, Bollinger + Grohmann Project Manager: Oriane du Chéné Climate Plan of Paris – Effinergie + RT2012 – H & E profile A option Performance
Ingrid TAILLANDIER has the mention for the Prize of women architect in 2016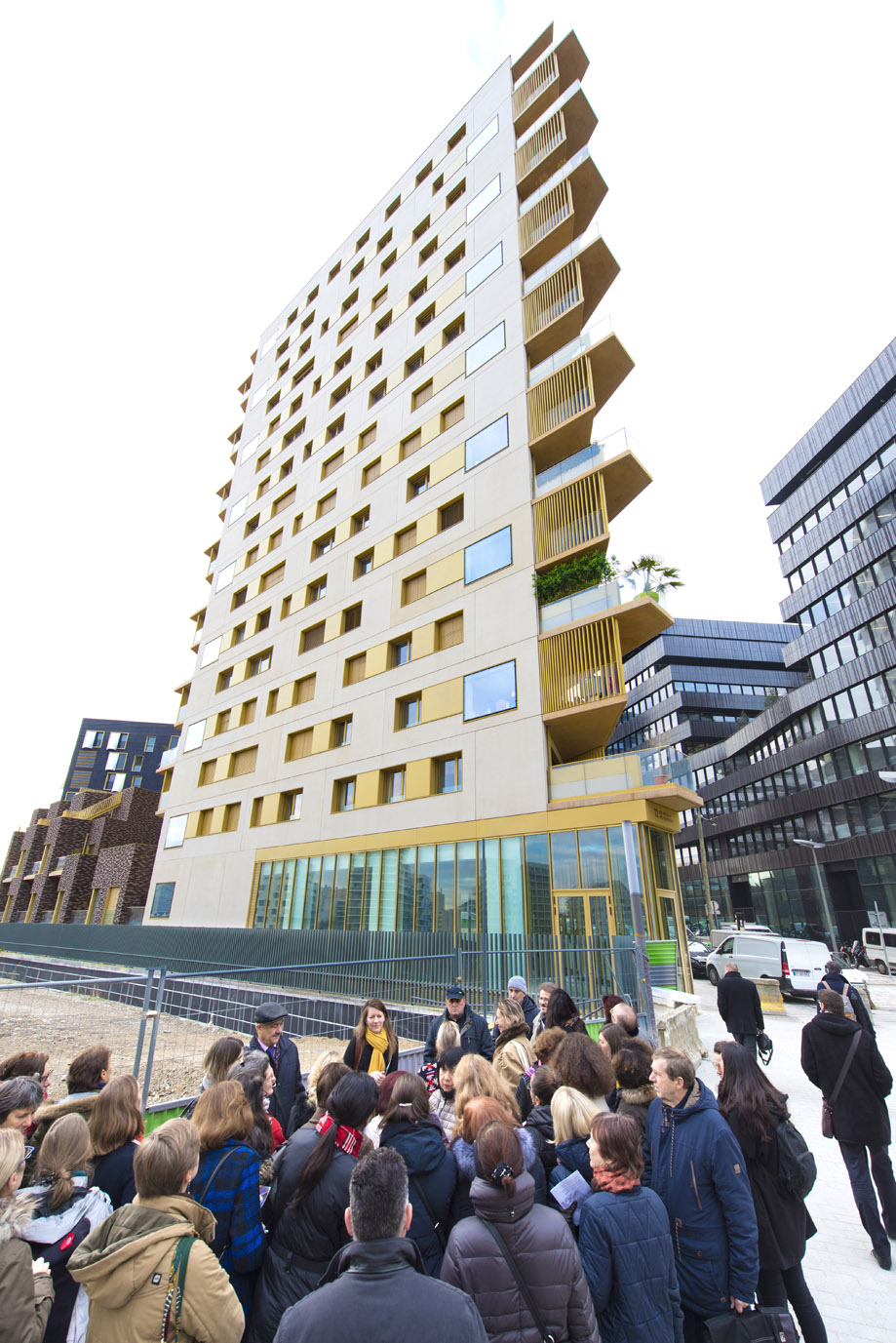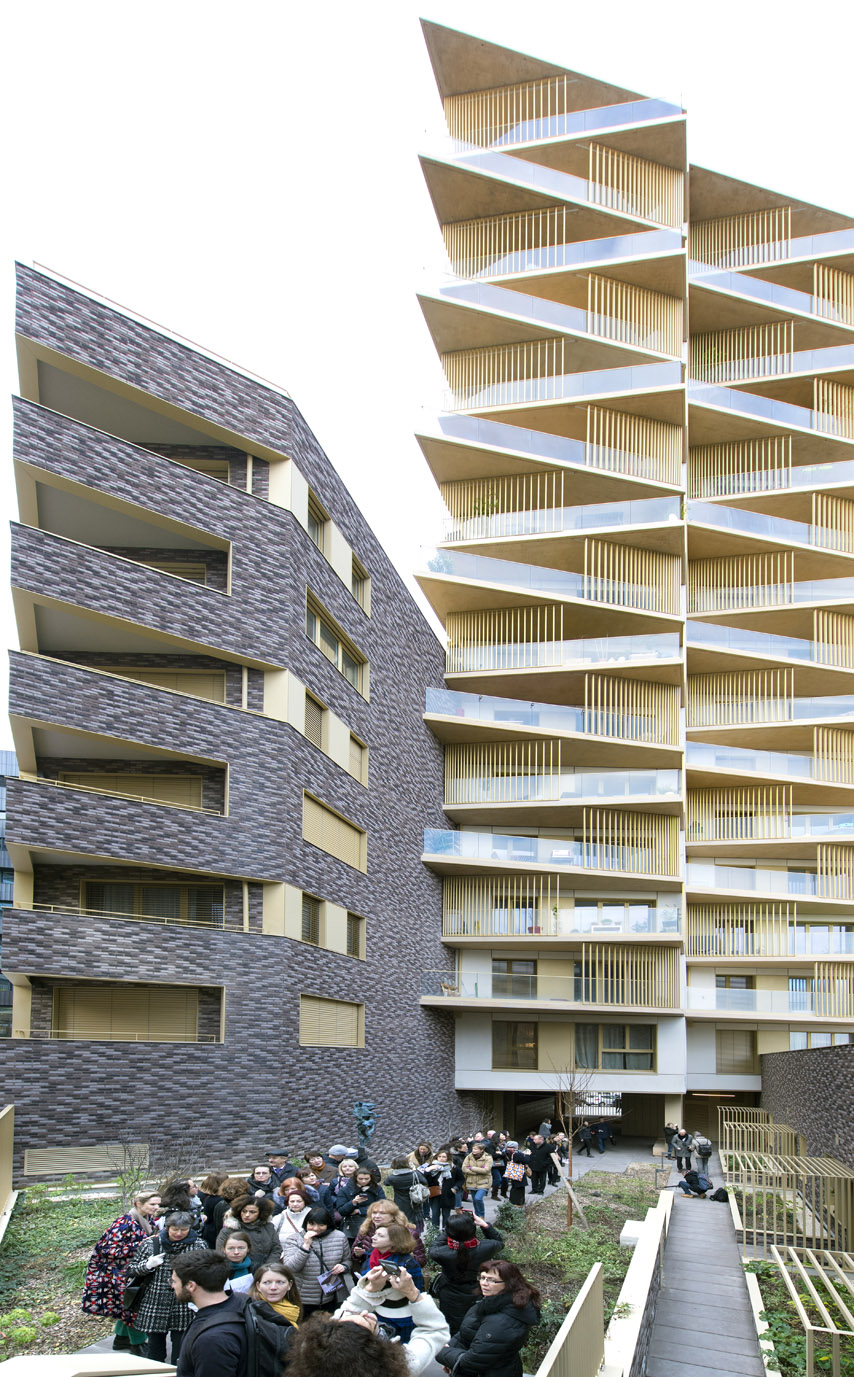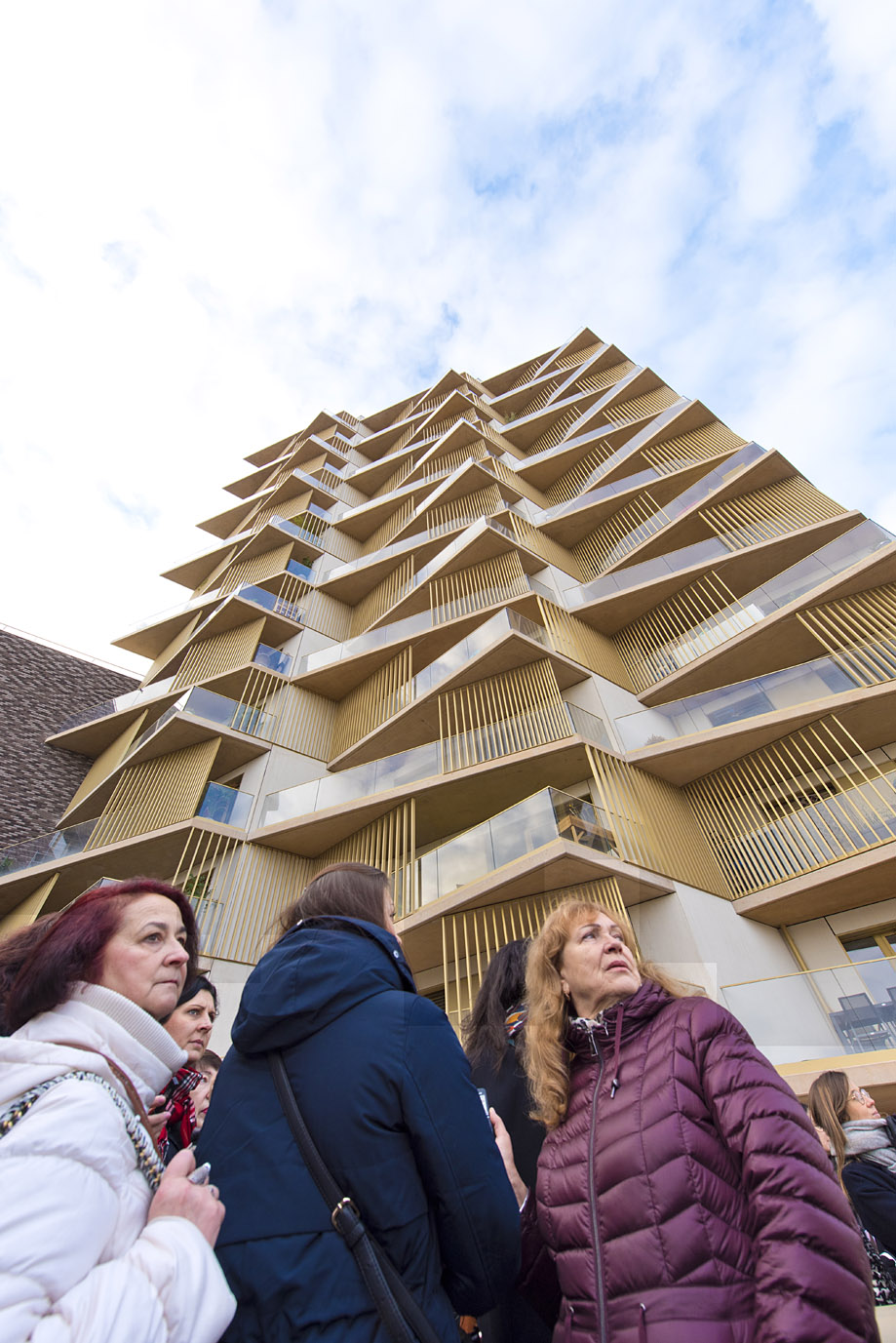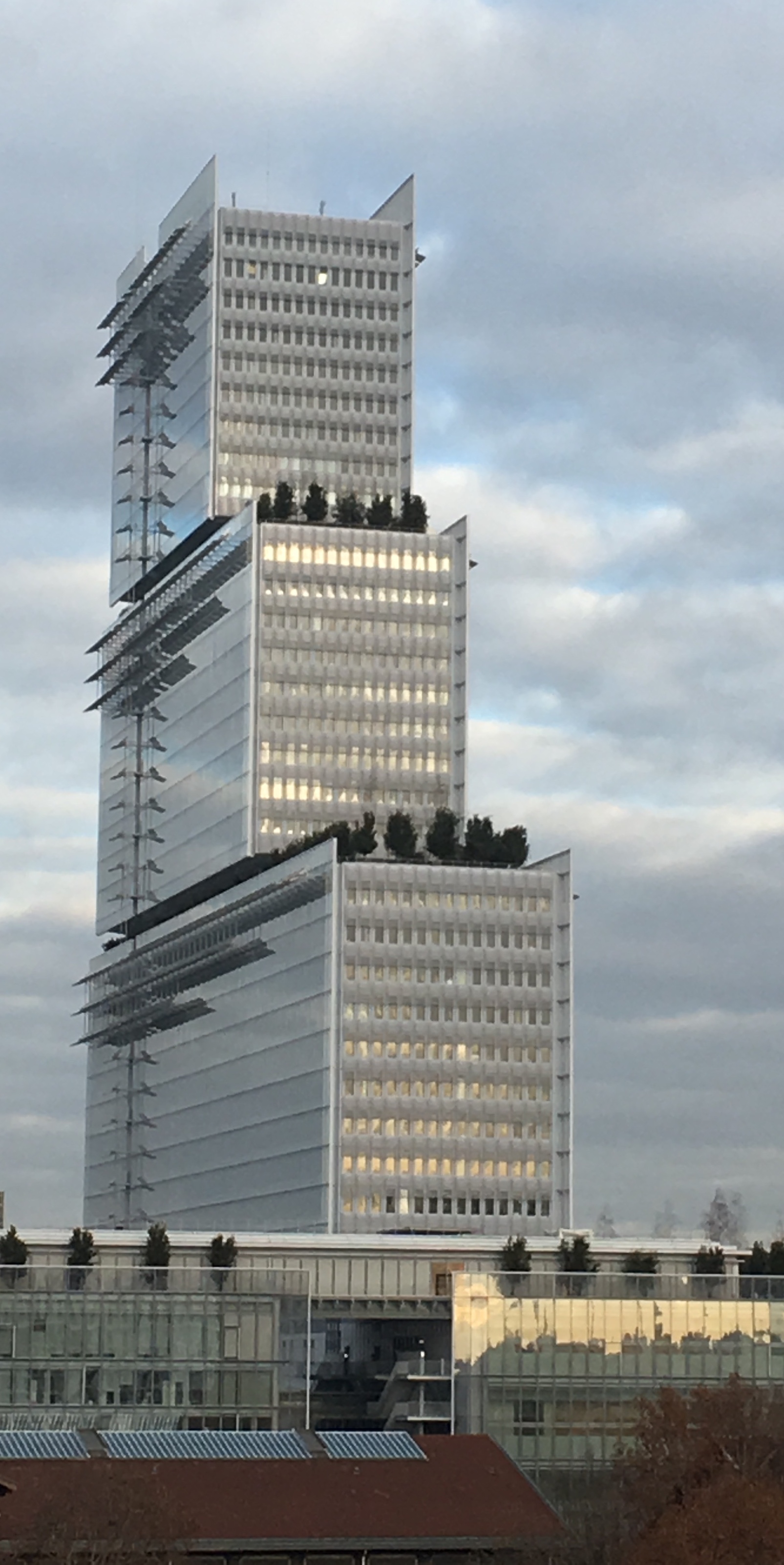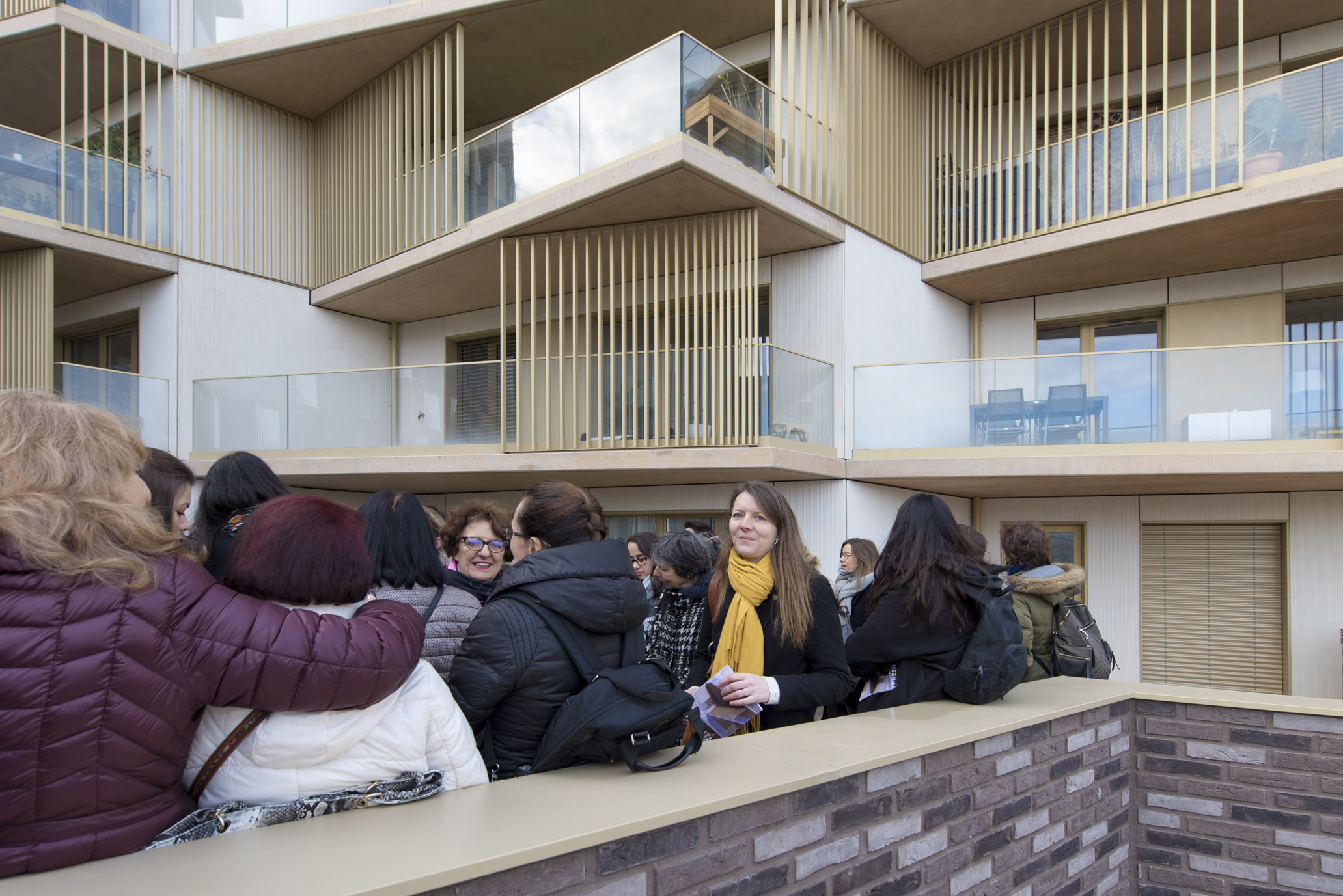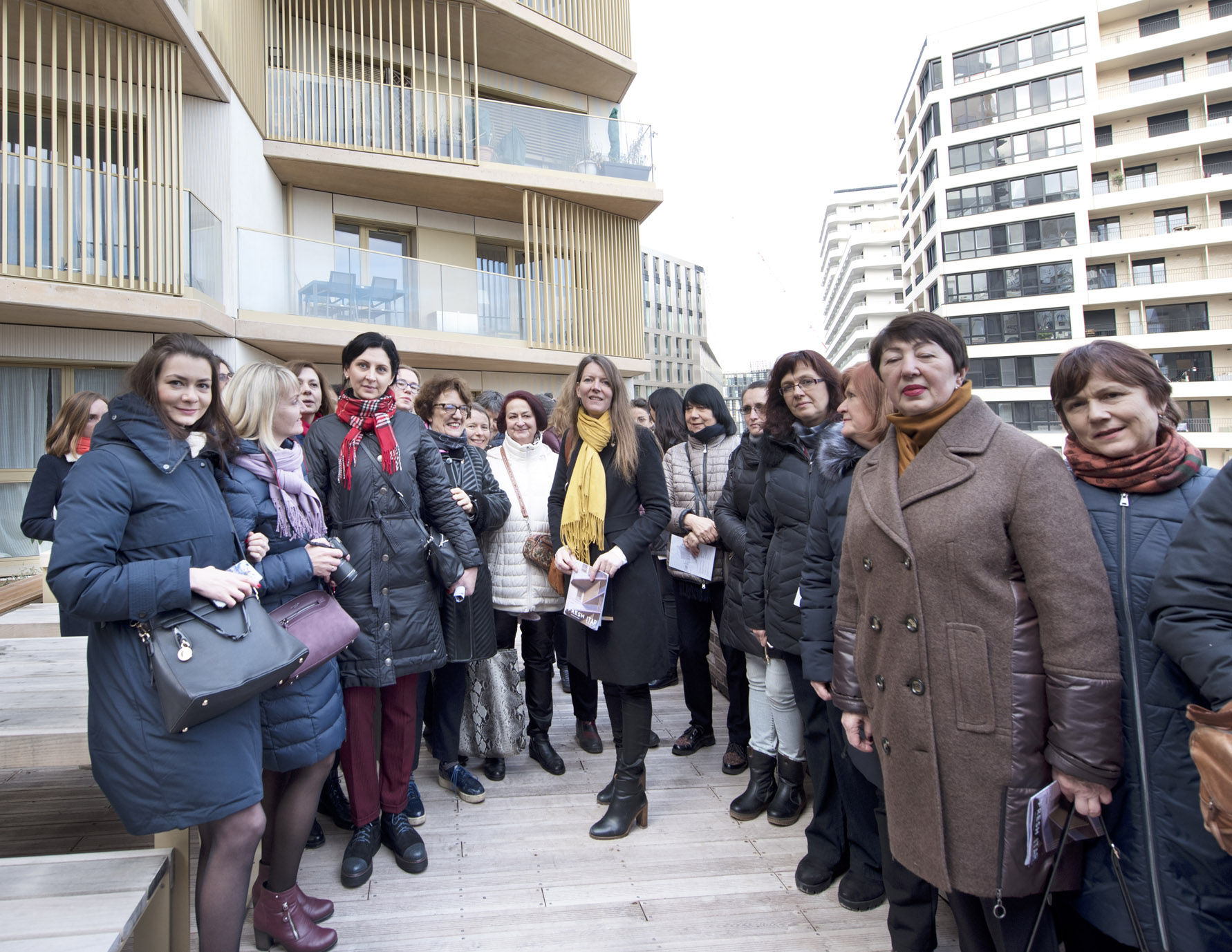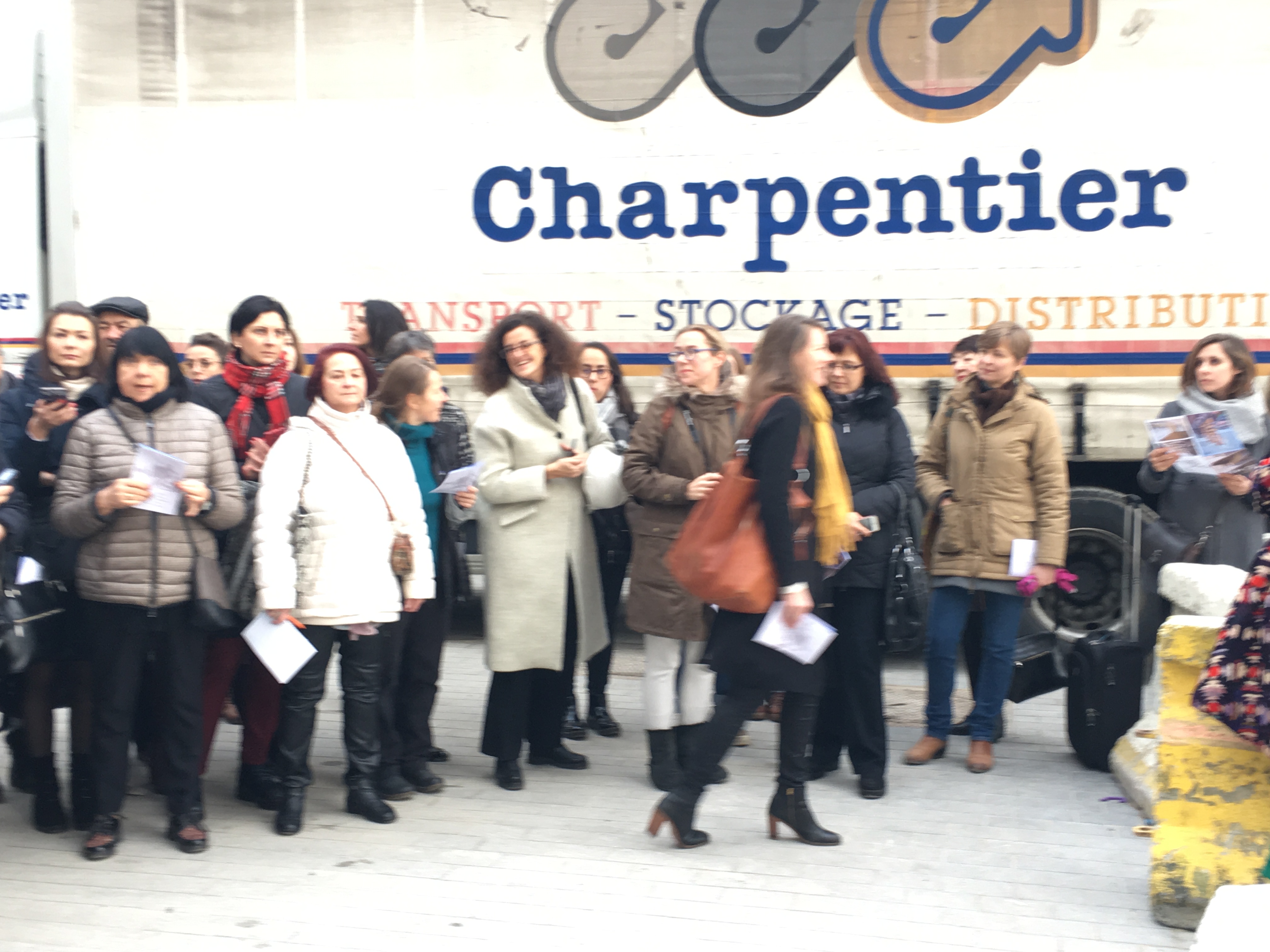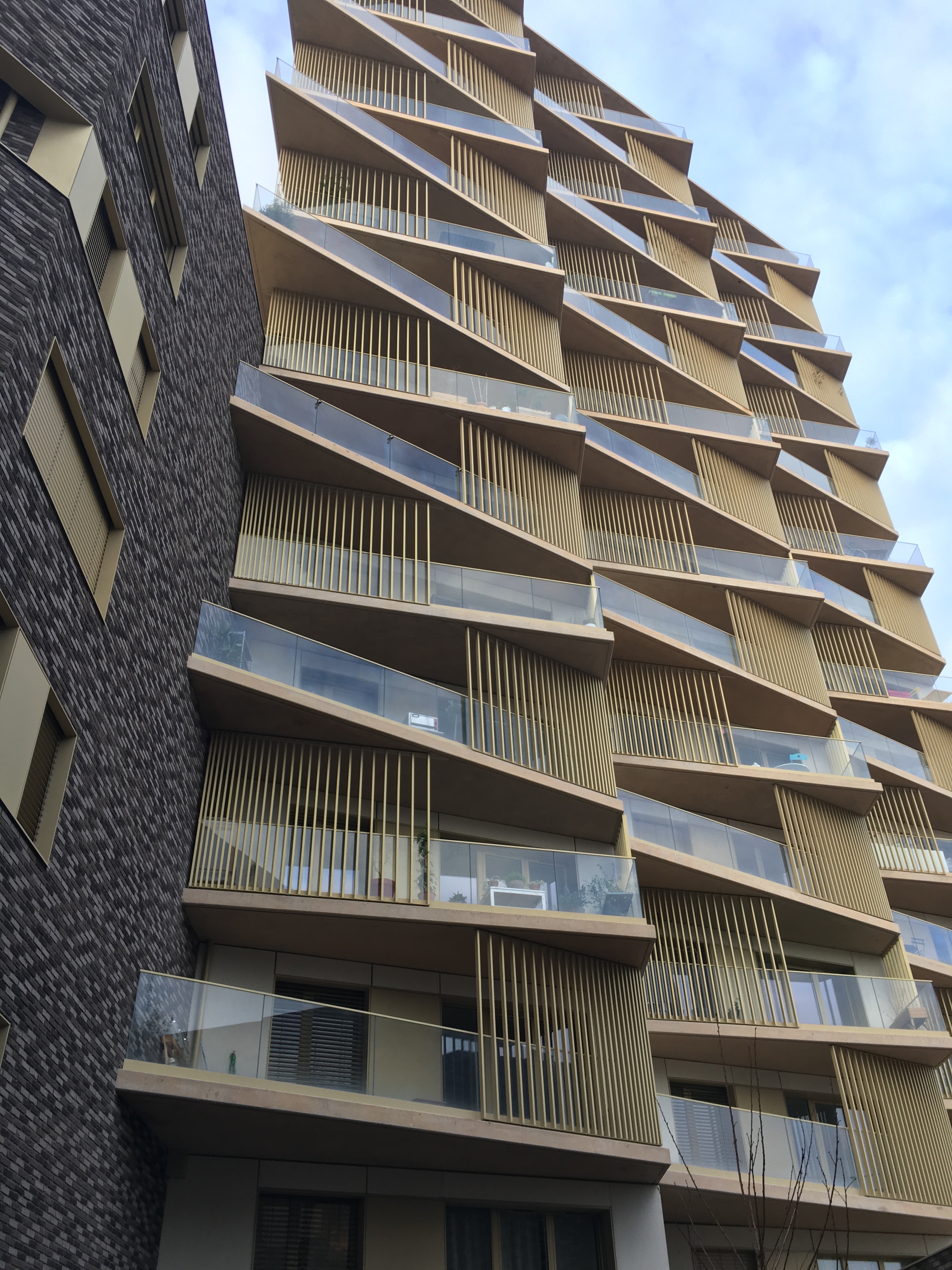 11 H AM
visit of the nursery school Avenue Vincent Auriol realized by LA ARCHITECTURES in Paris 13th with Linda GILARDONE and Axelle ACCHIARDO
Laureates "young women architects 2017"
Kindergarten of 6 classes, realized in Co-design with the Architecture Studio C. Desmichelle MOA: SEMAPA This nursery school in construction Wood, straw insulation & bio-sourced systems is designed according to a strong environmental approach: Certification HQE & Passivhaus Depending on the polymorphic morphology of the parcel, school volumes interact and articulate the urban space in such a way as to transform the isolation of the island core into plant strata linking the different scales of the neighboring plots. The site has been underway for a year, and delivery is scheduled for May 2018.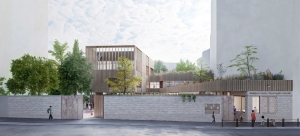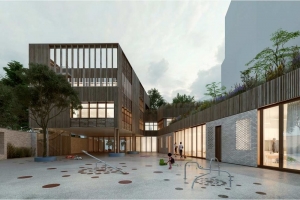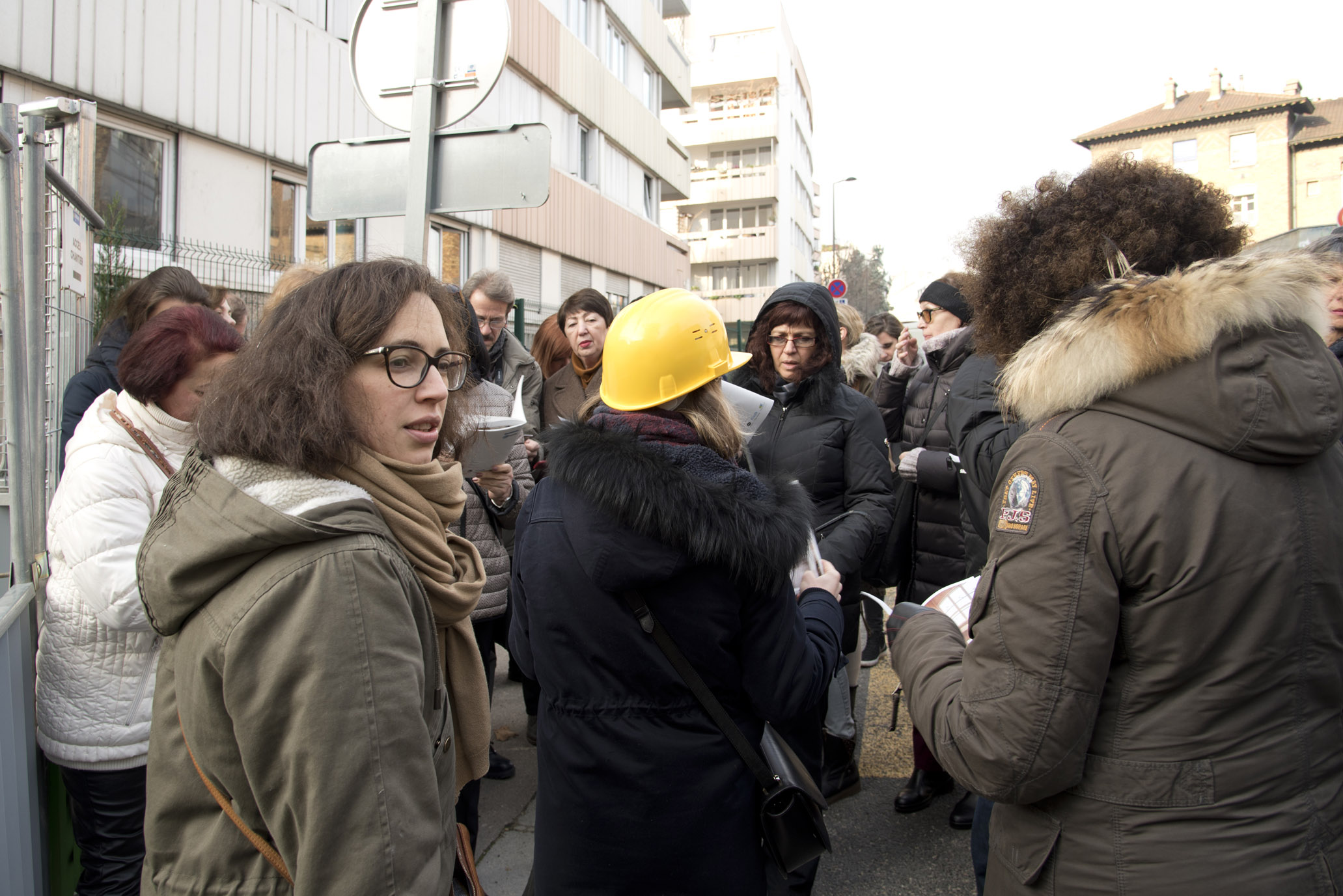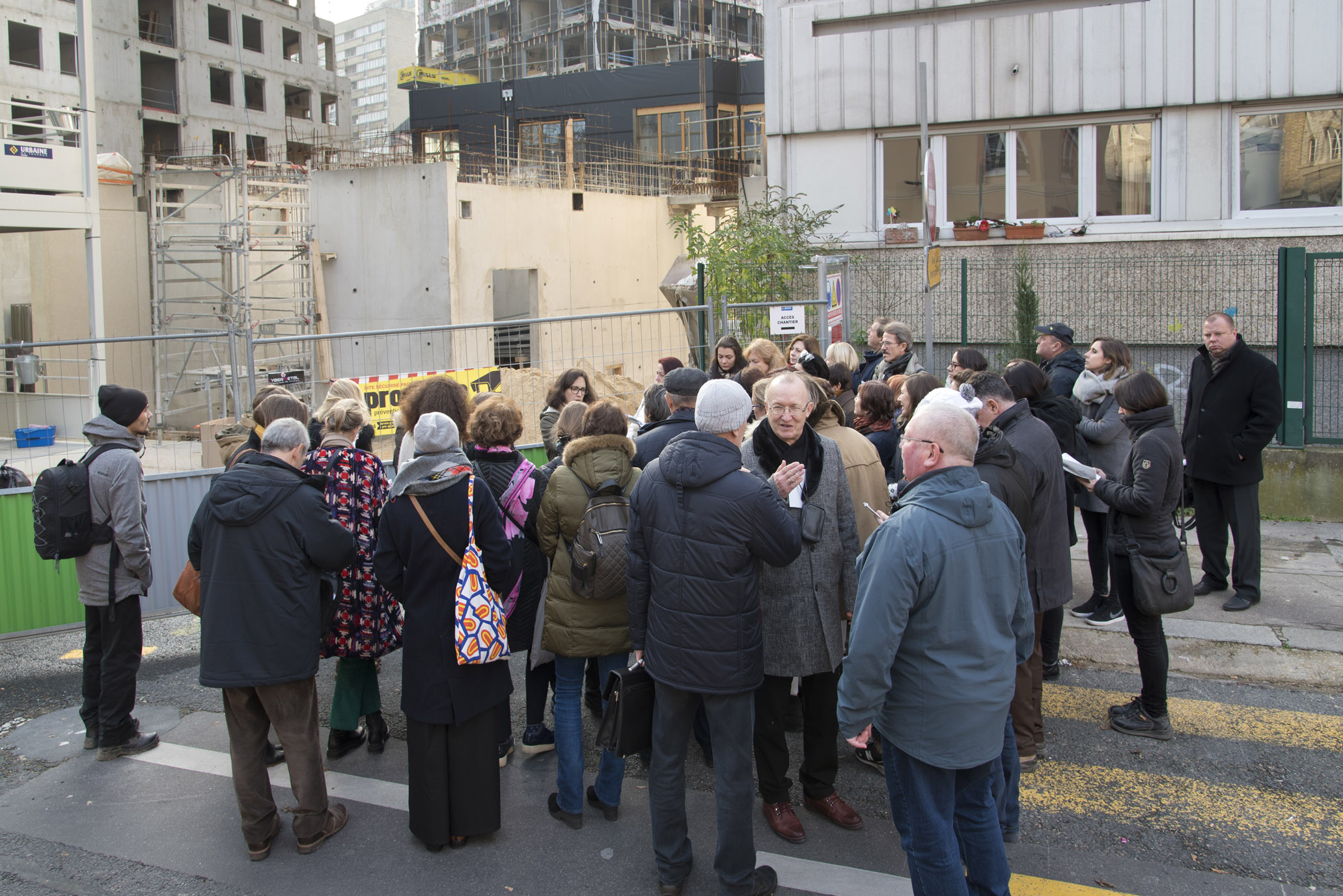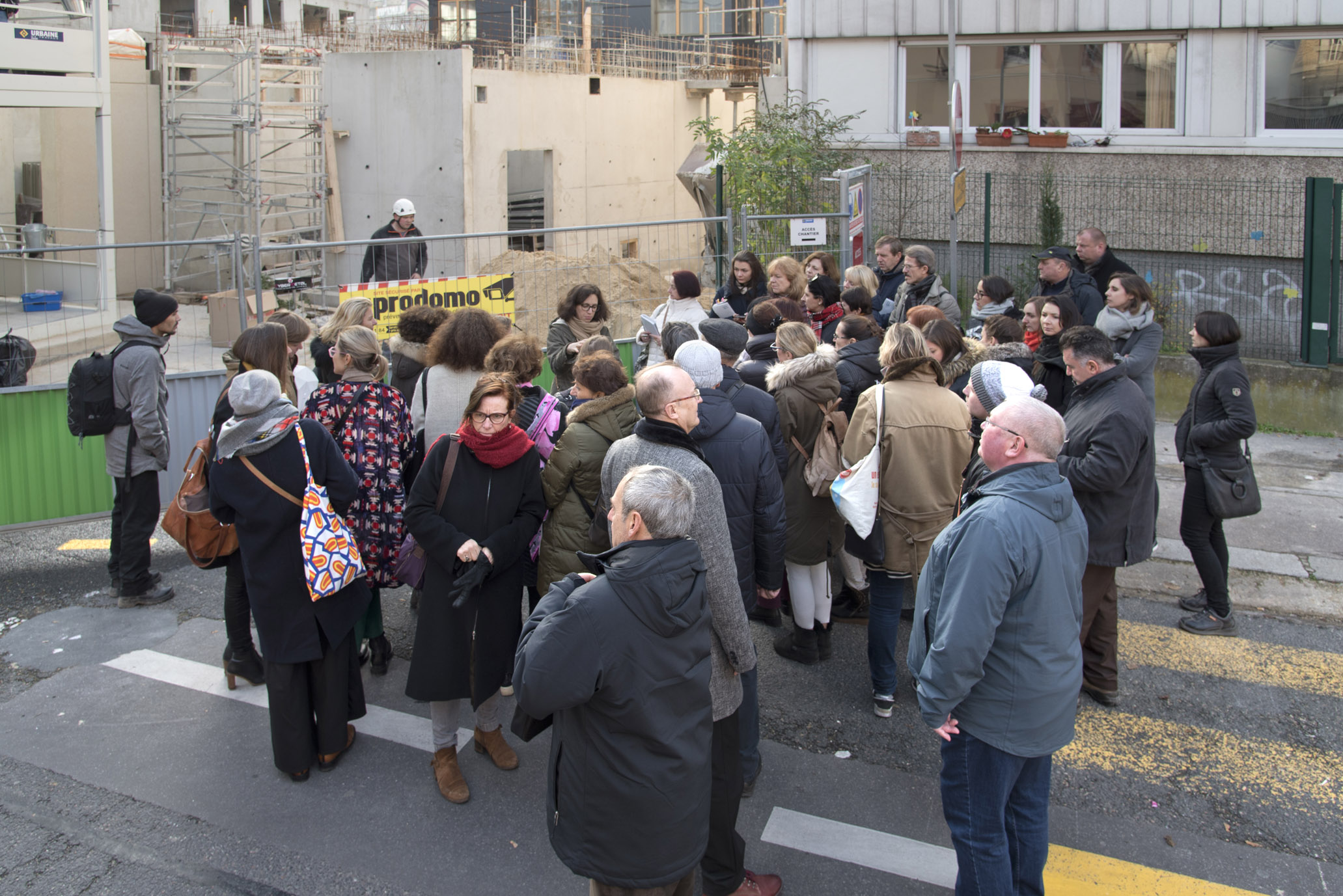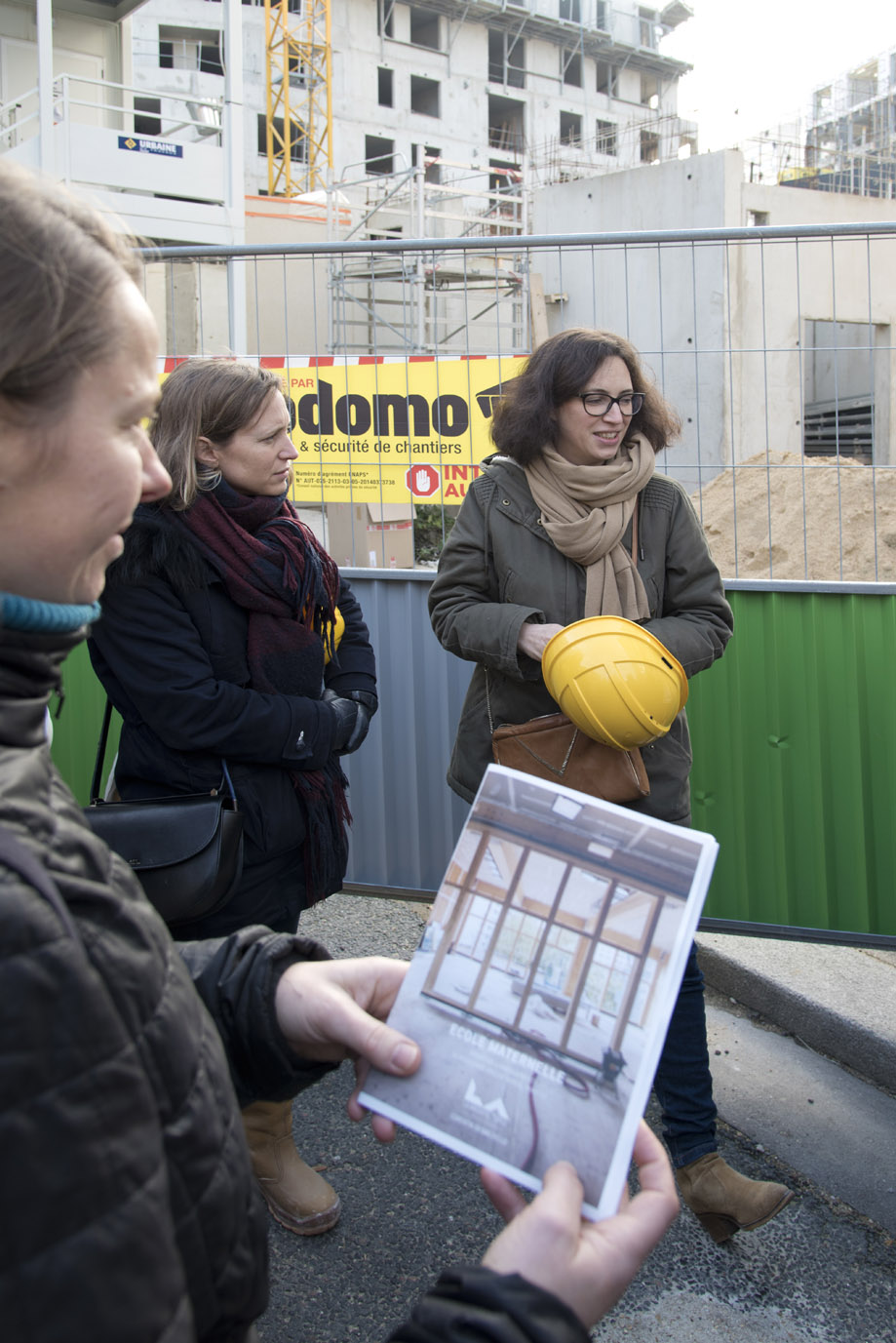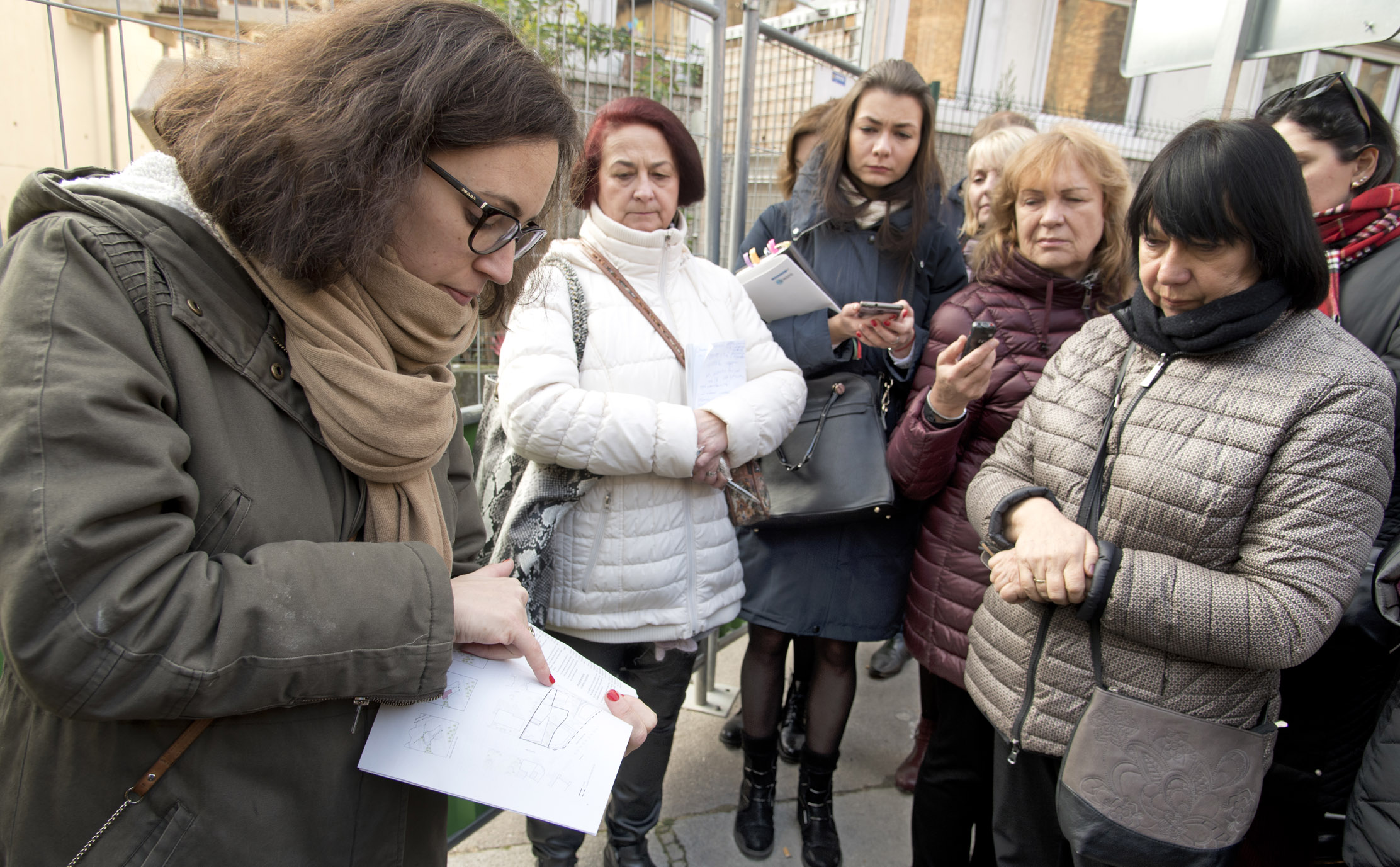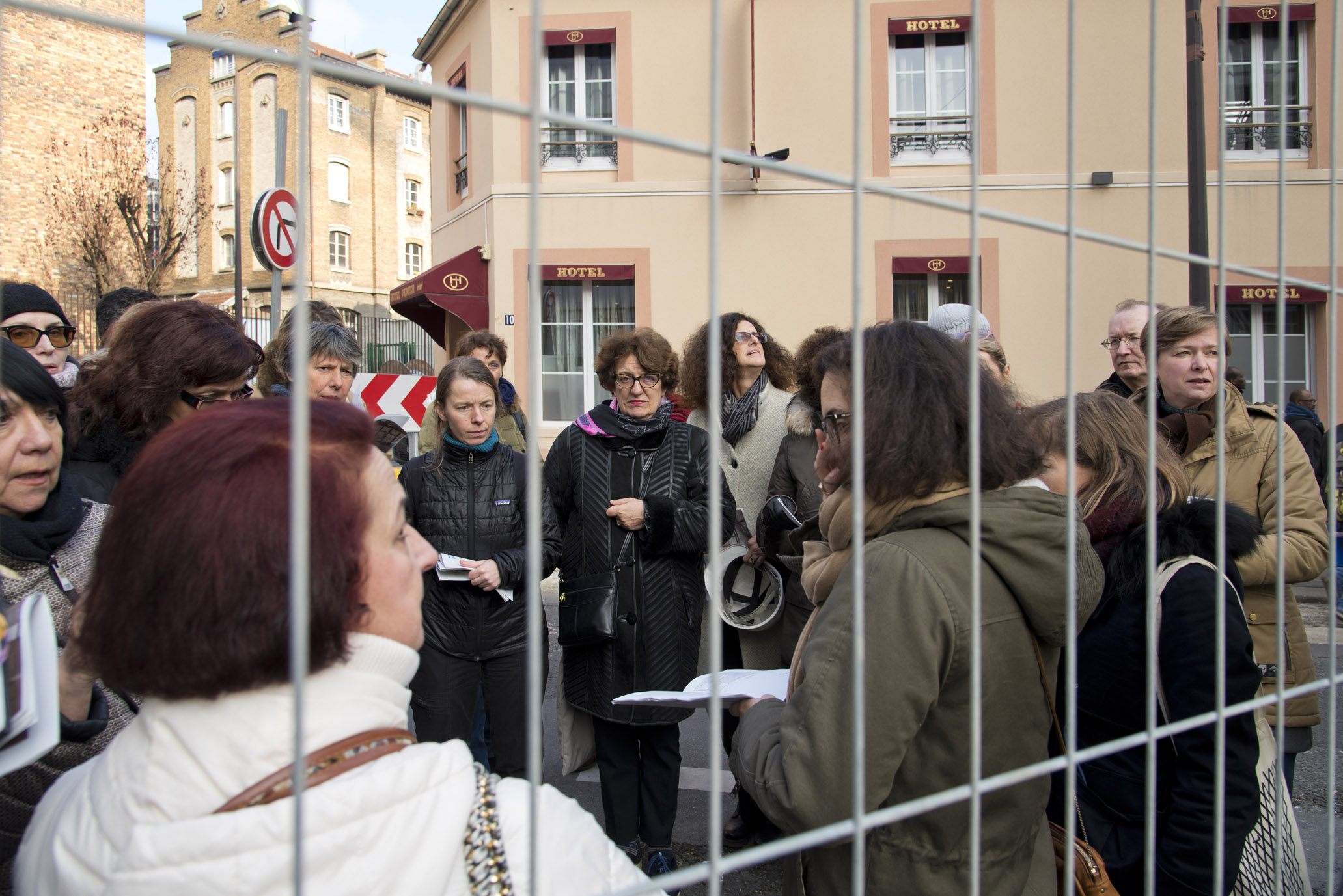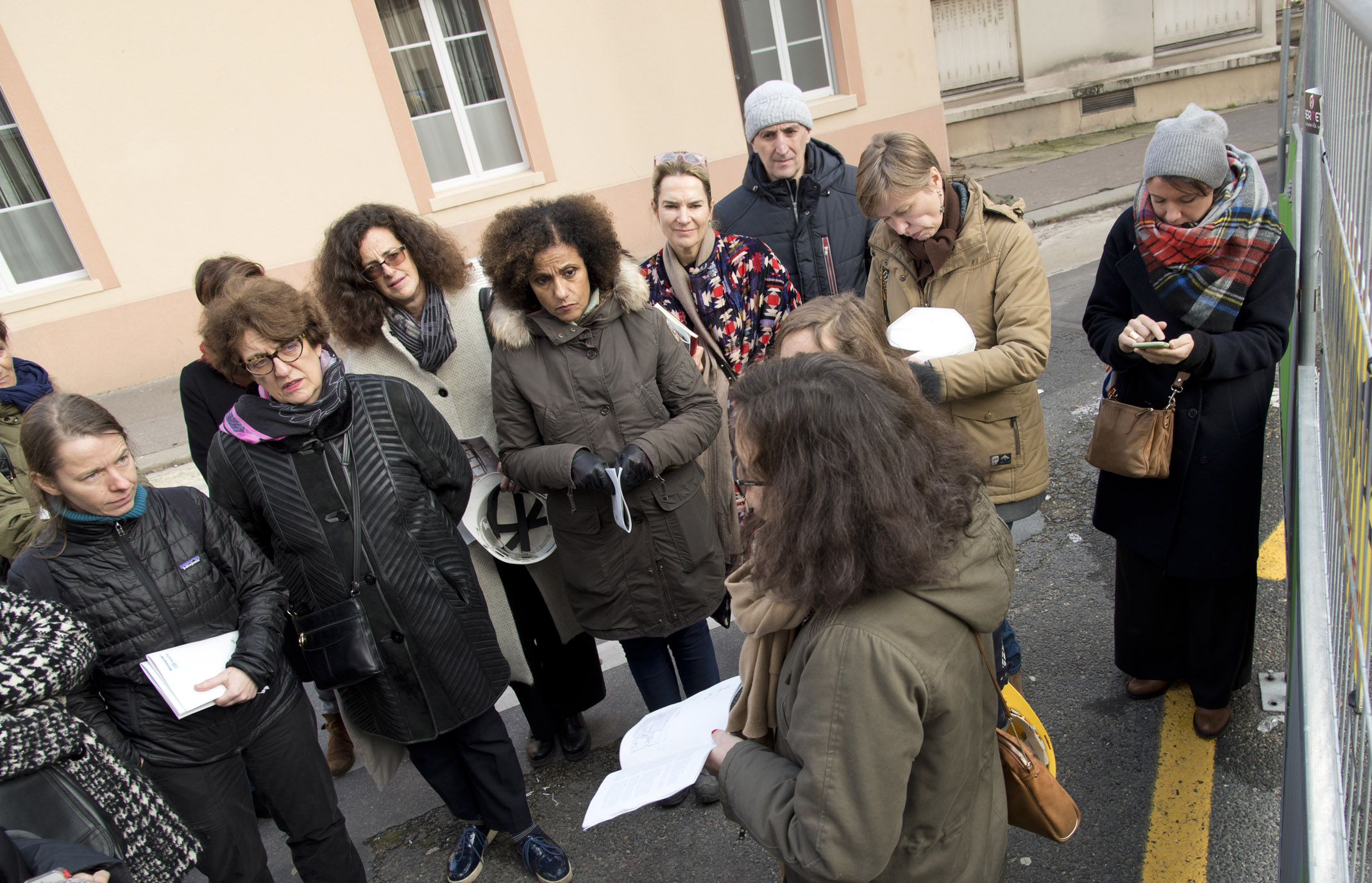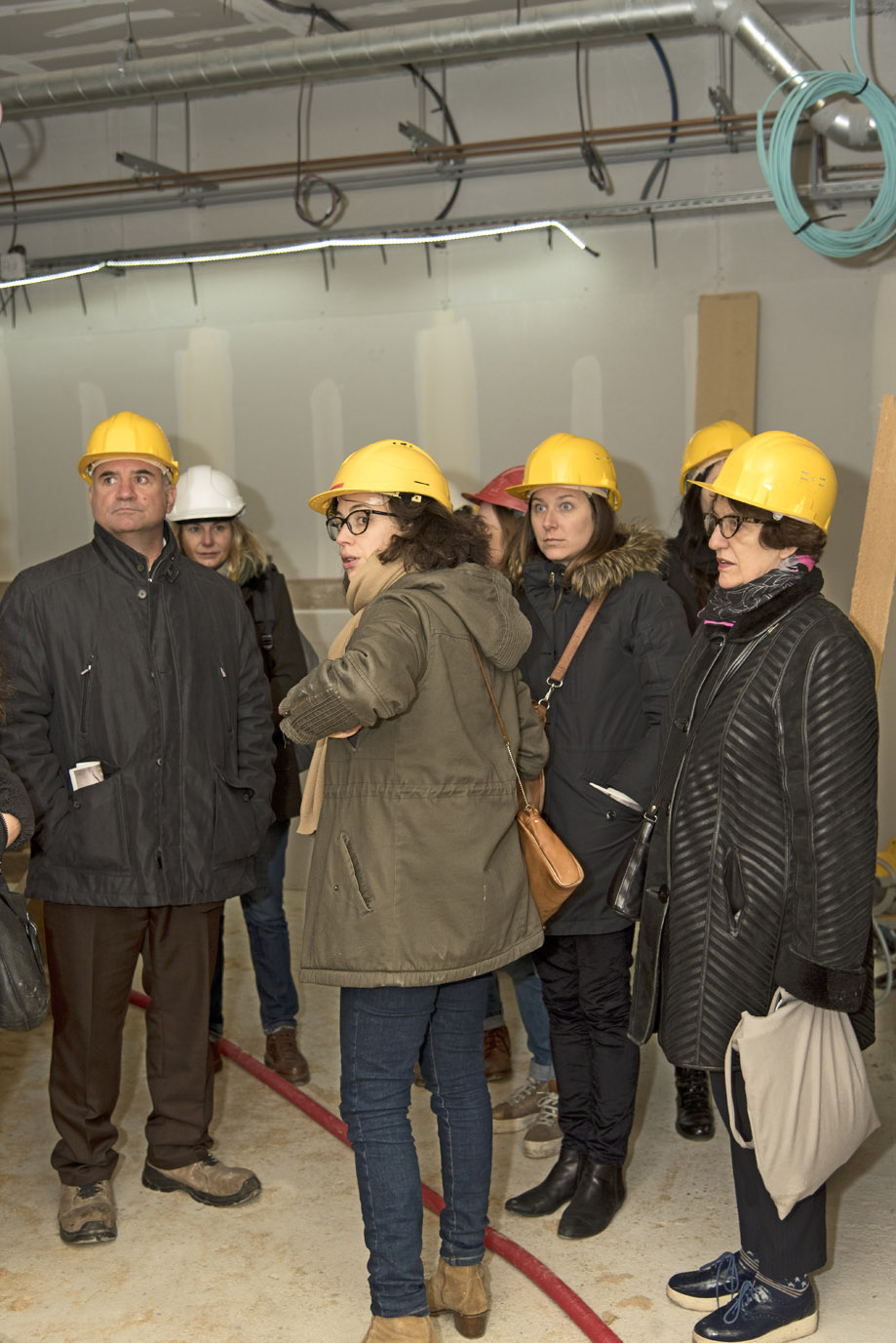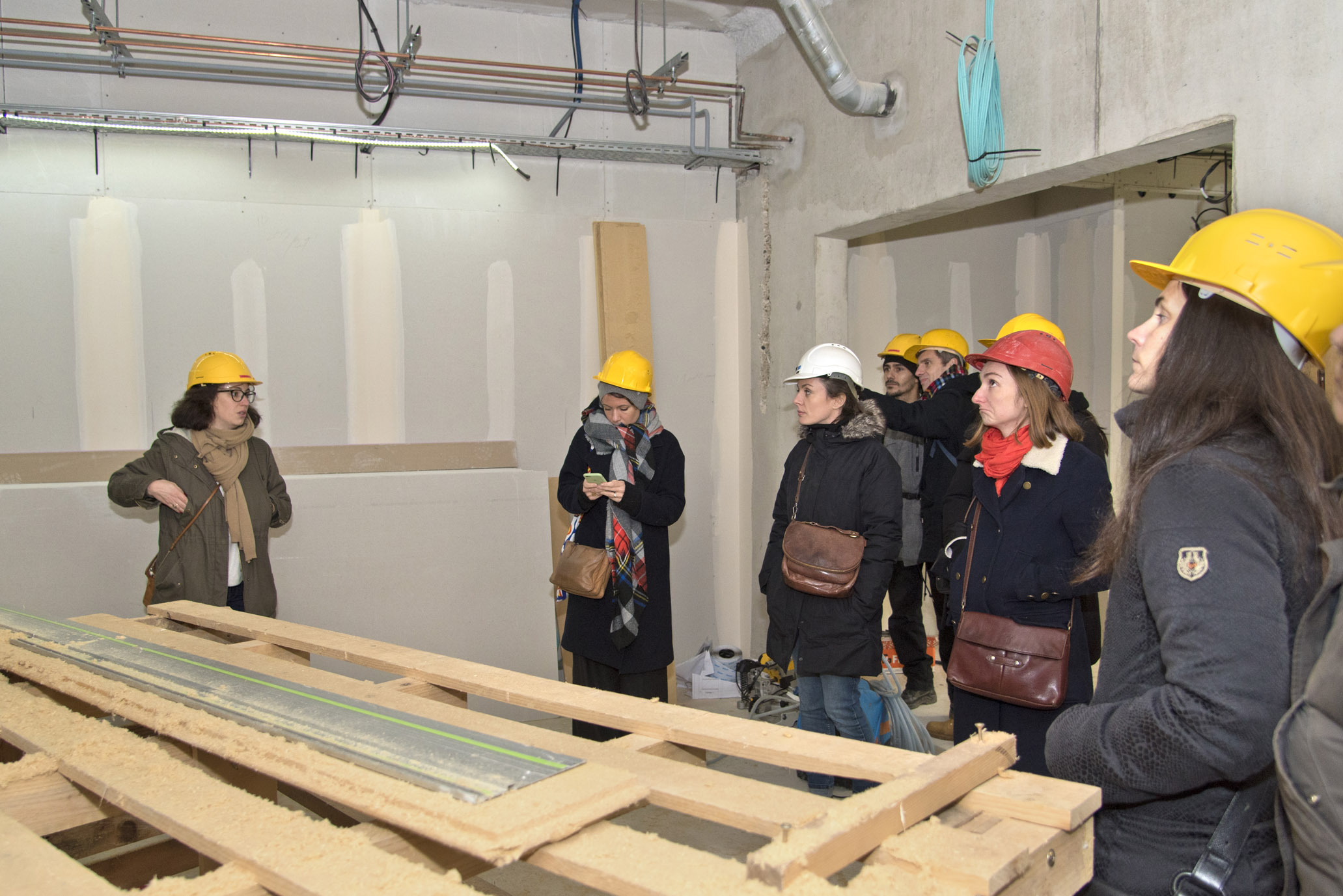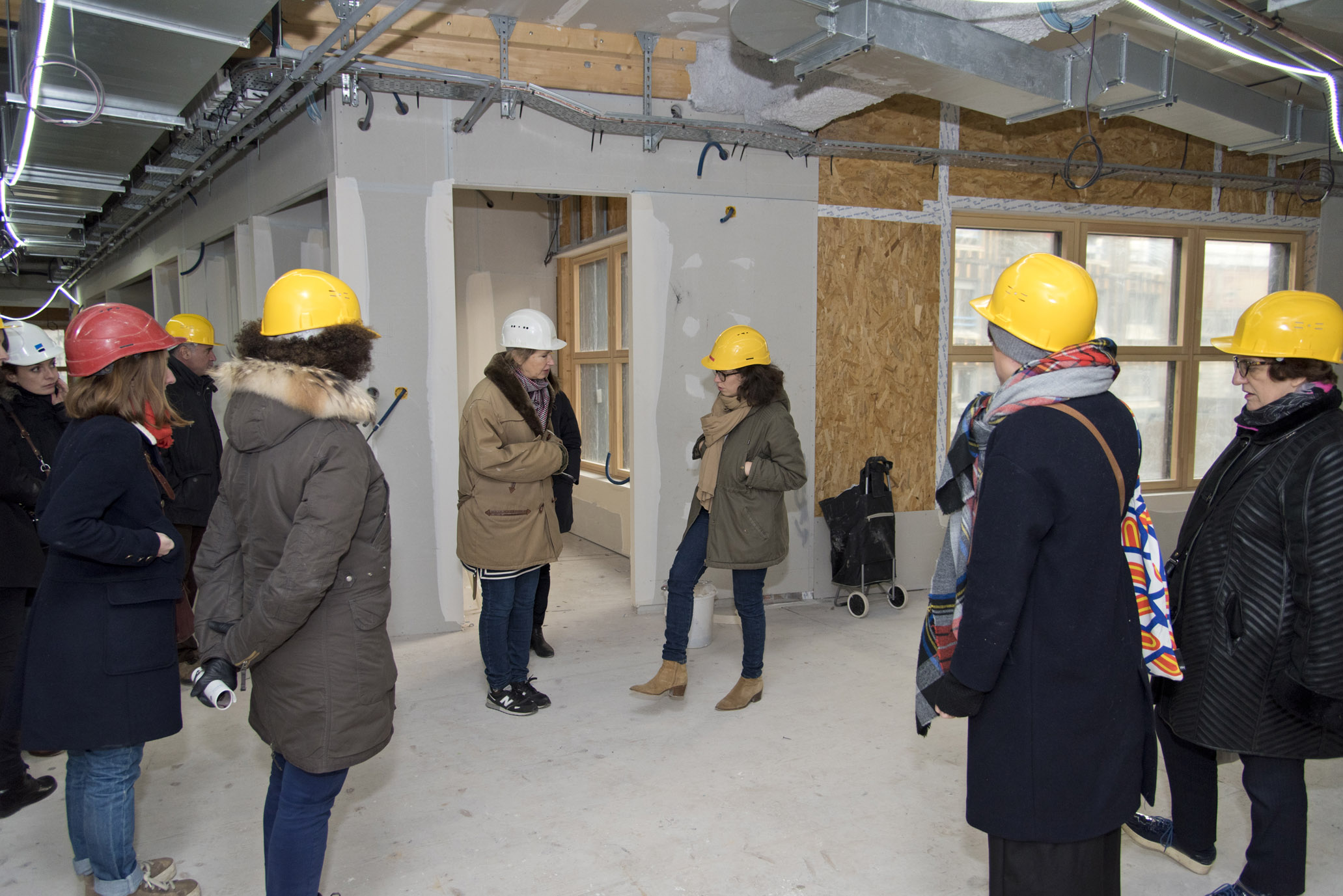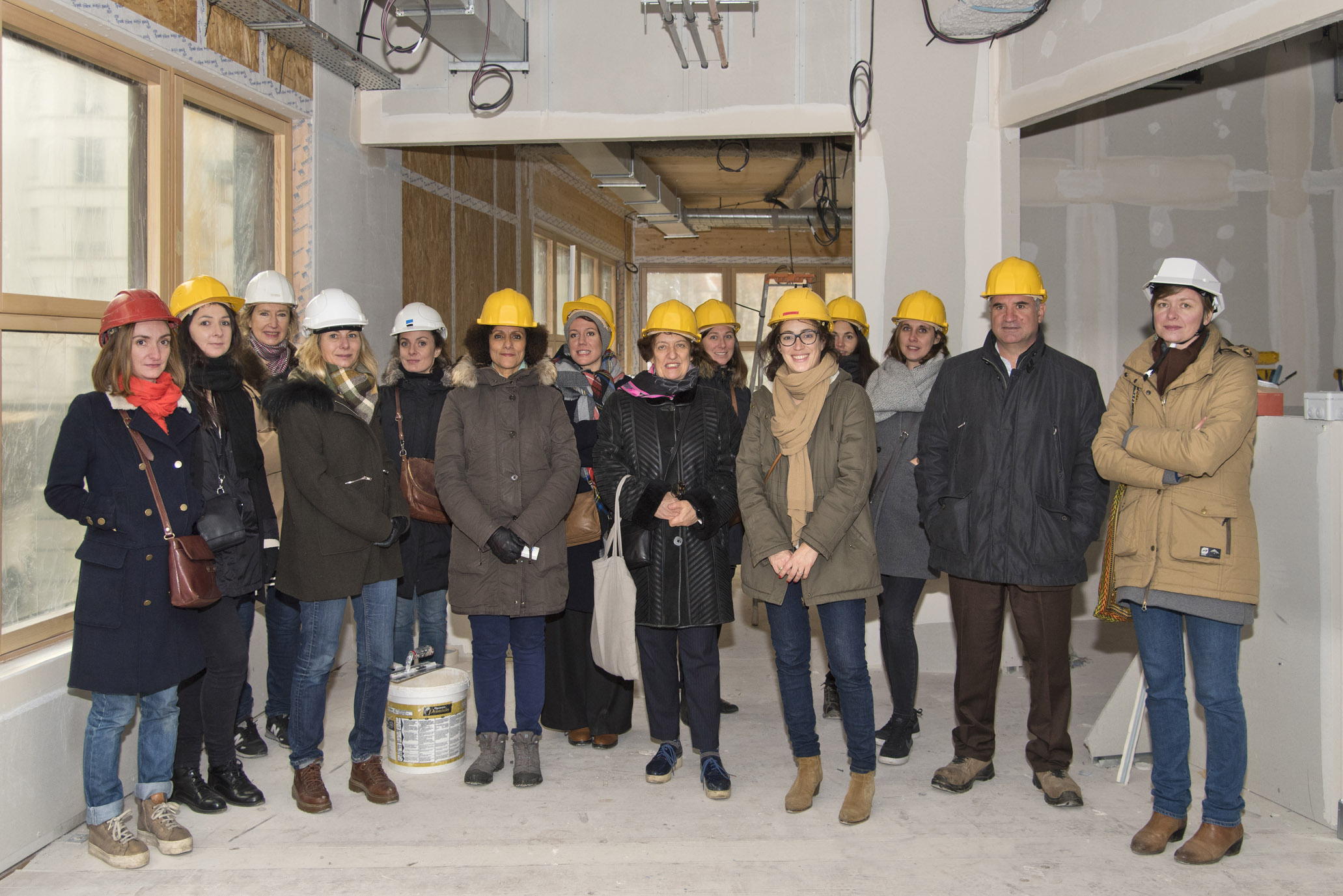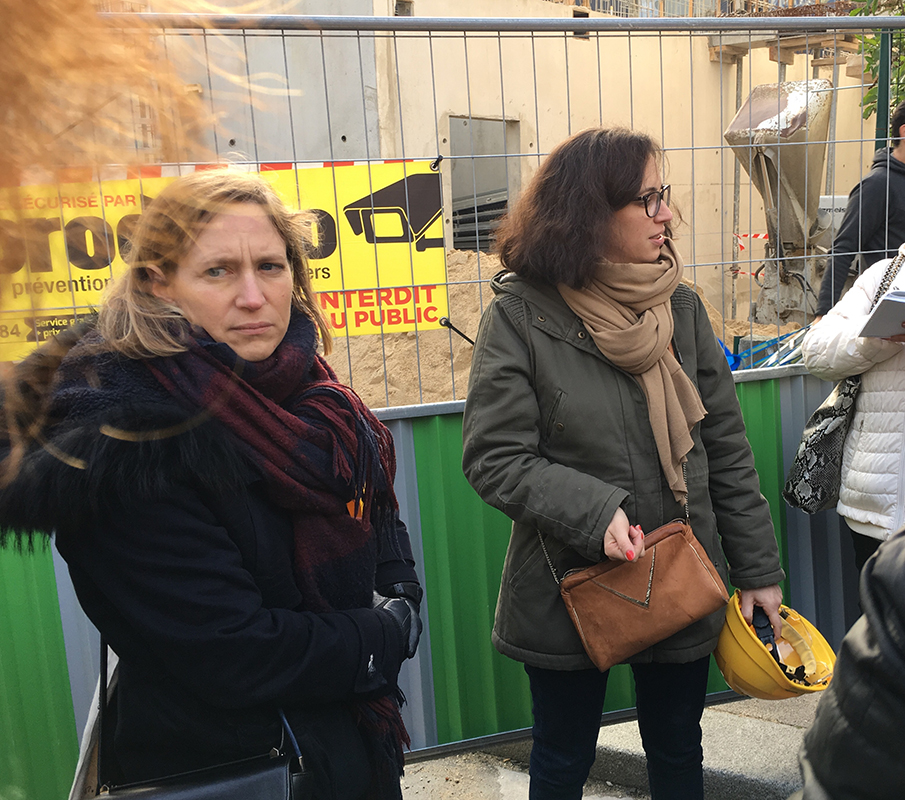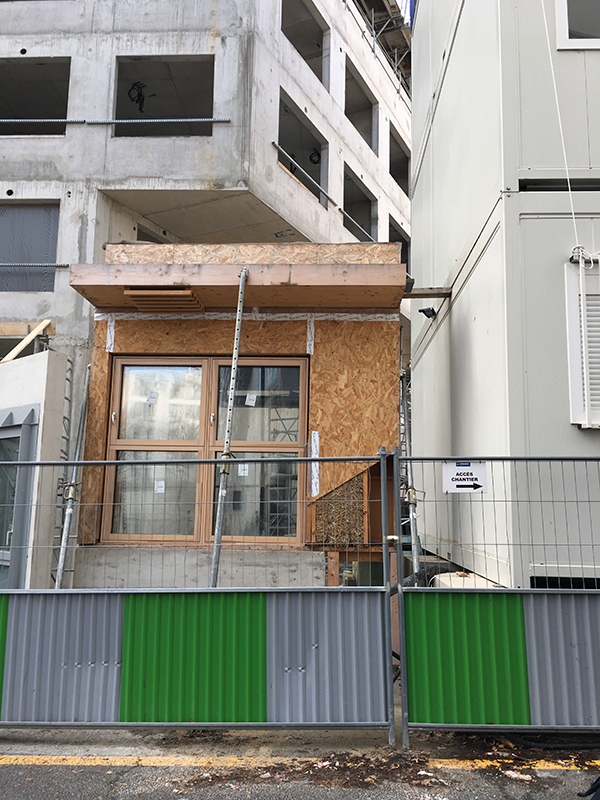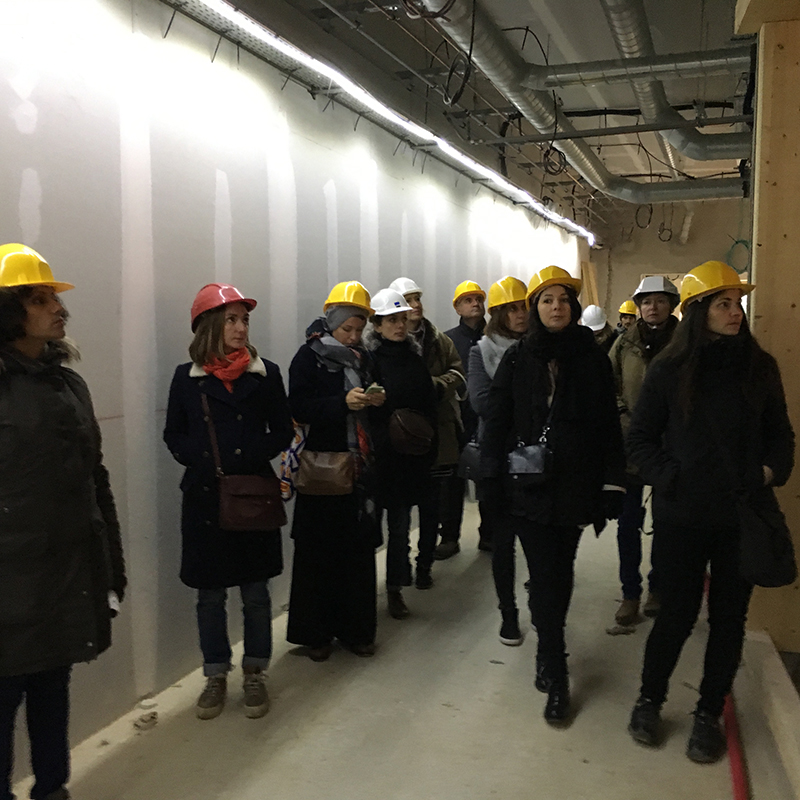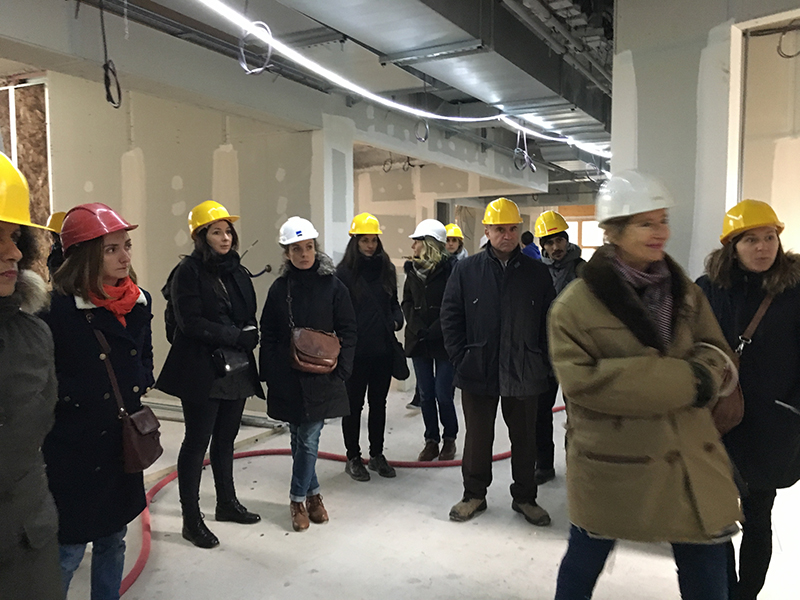 APM
2 pm visit the Anatole France school center at 8 avenue Anatole France Charenton le Pont with Sophie BERTHELIER winner laureate 2017Anatole France elementary school is located at 8 avenue Anatole France in Charenton-le-Pont. The program requested by the city of Charenton-le-Pont consisted of the construction of an elementary school of 8 classes, a leisure center, a library, a music room, a theater sports activity, a dining room and underground parking 100 places. The area of ??the school is 1,900m².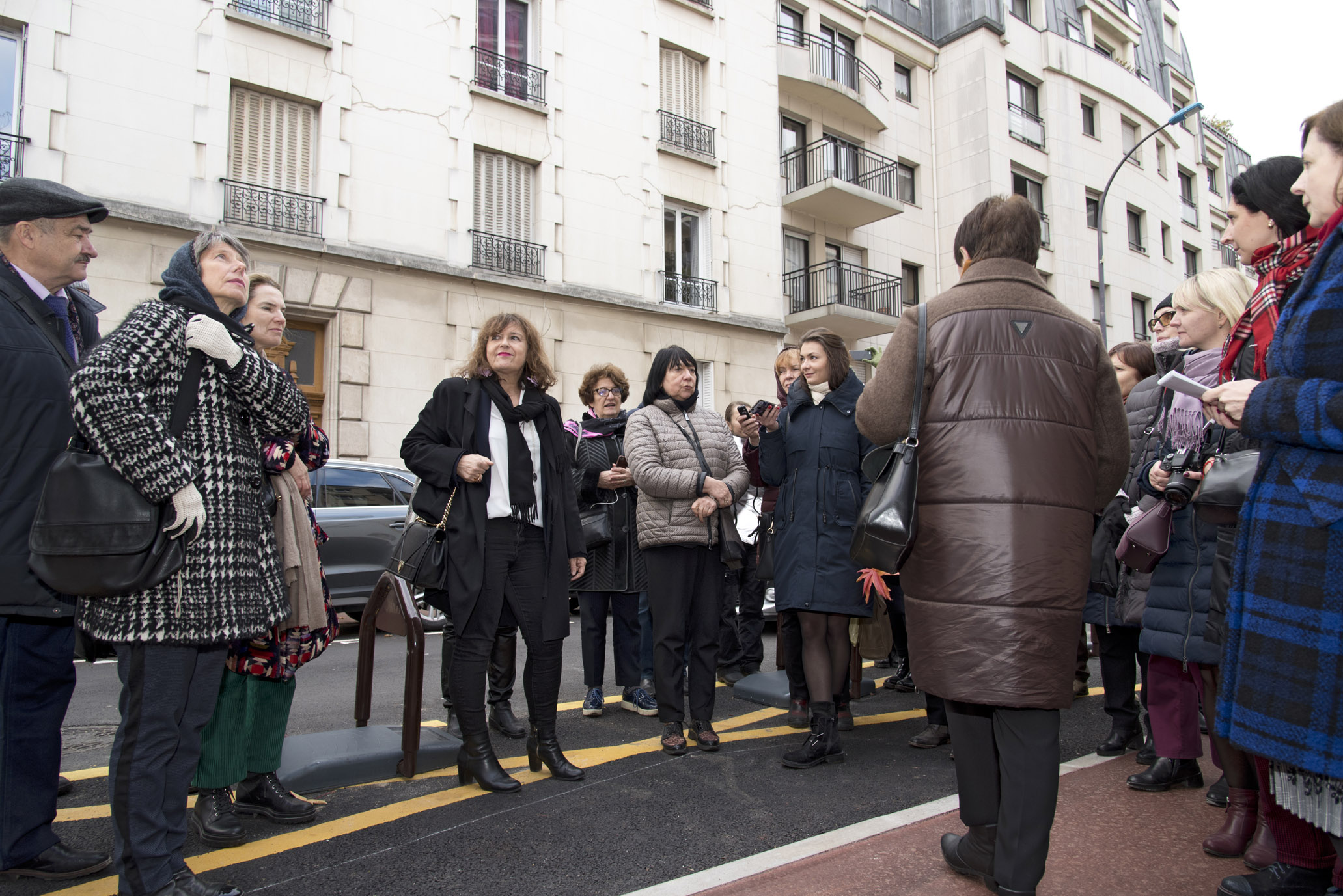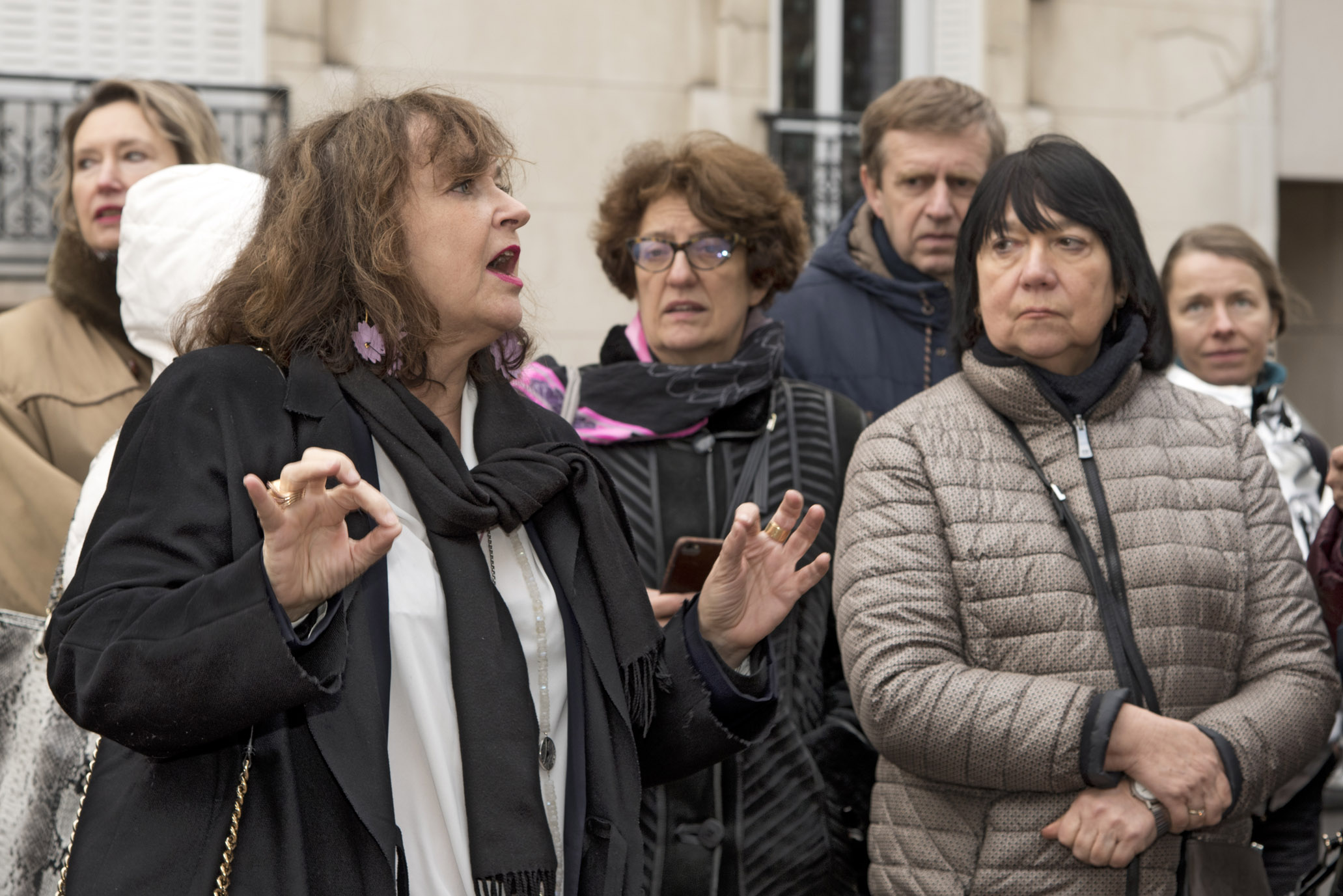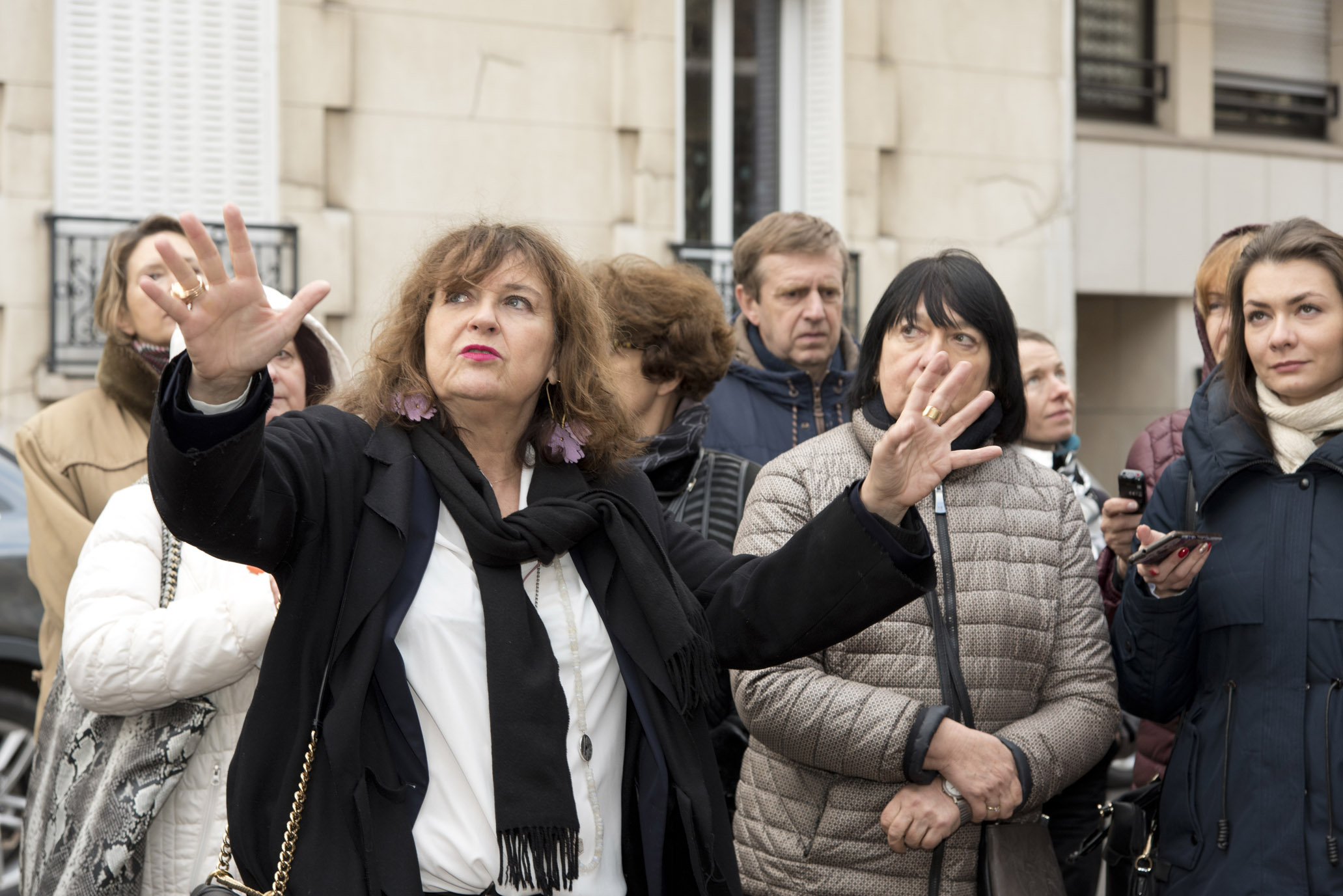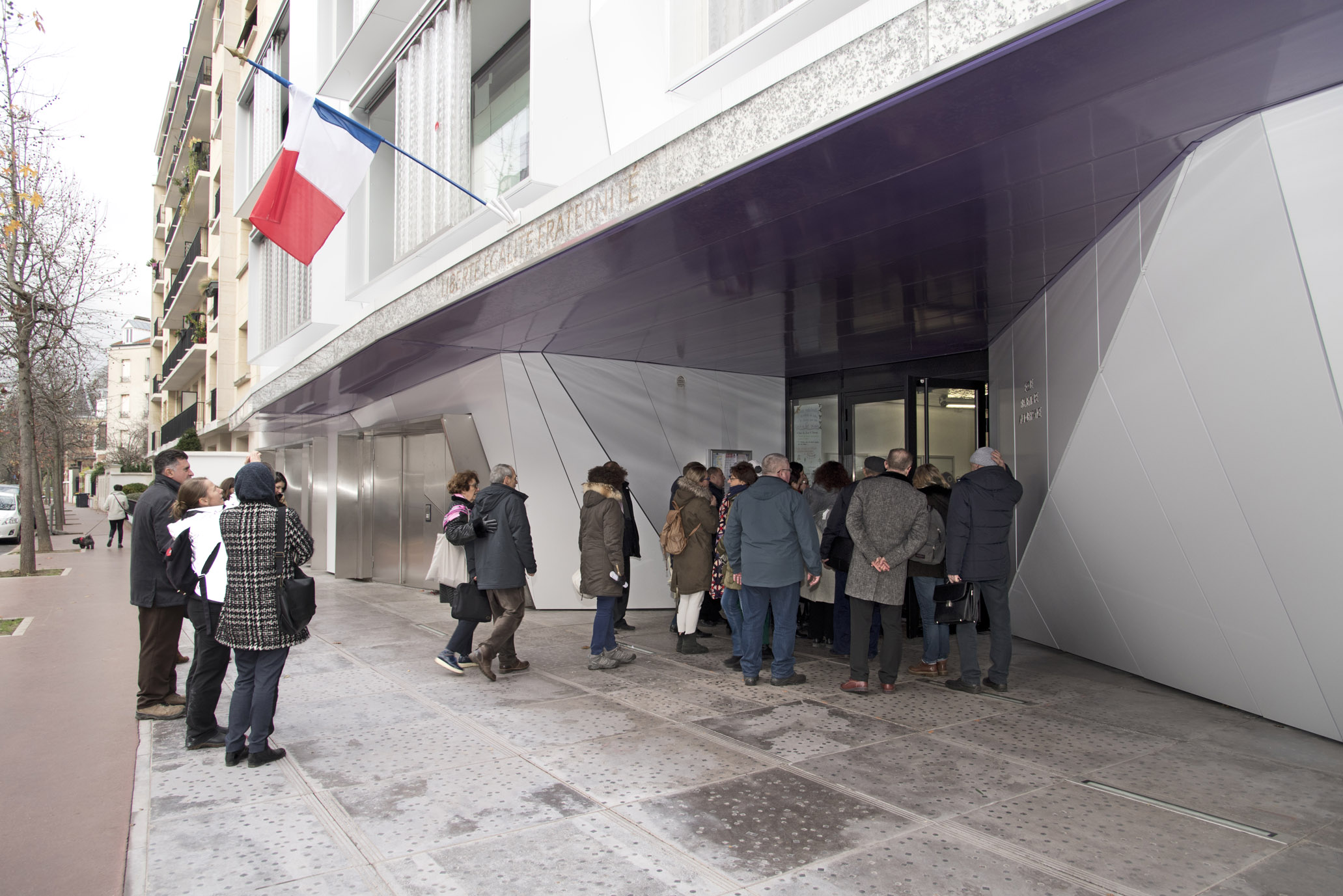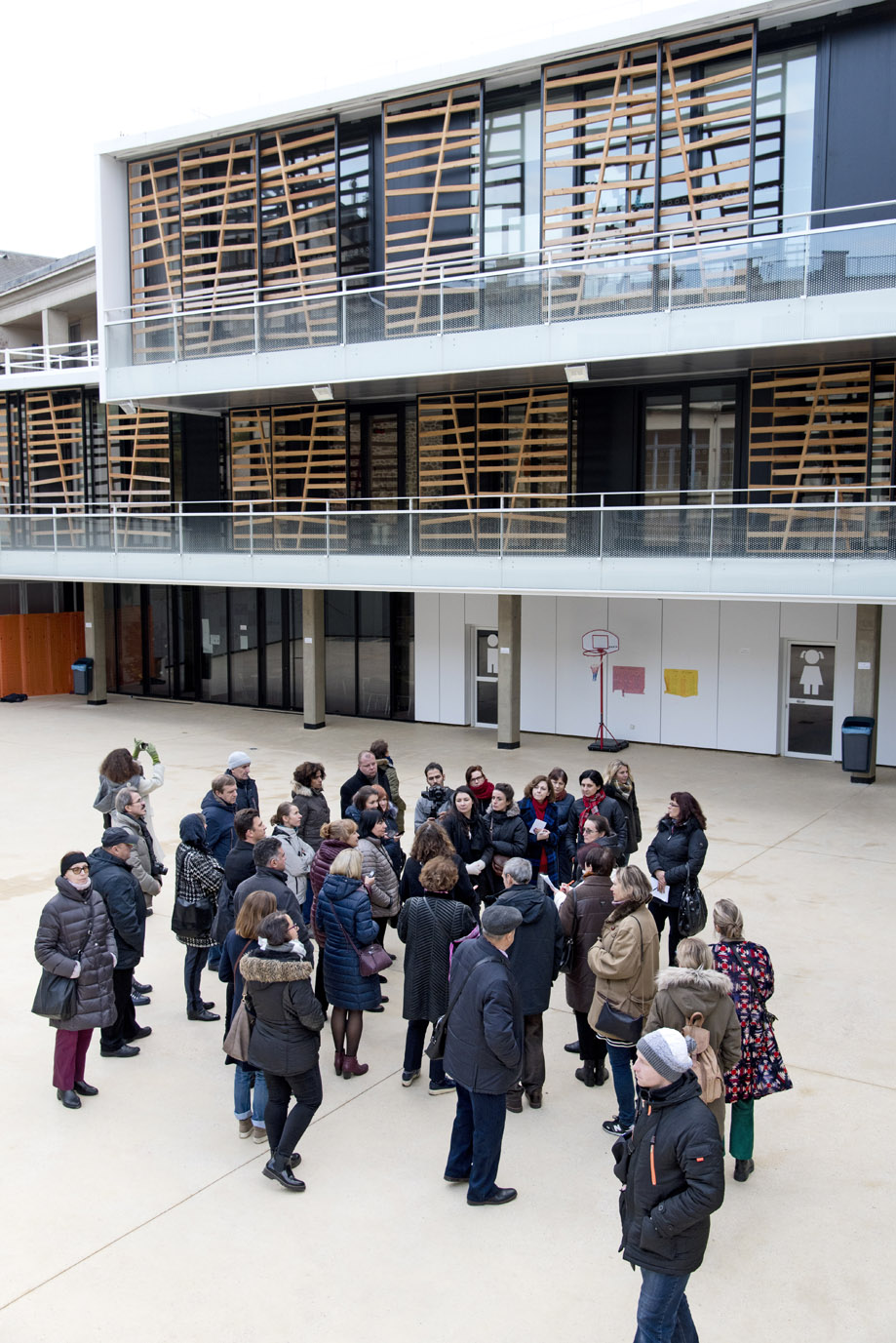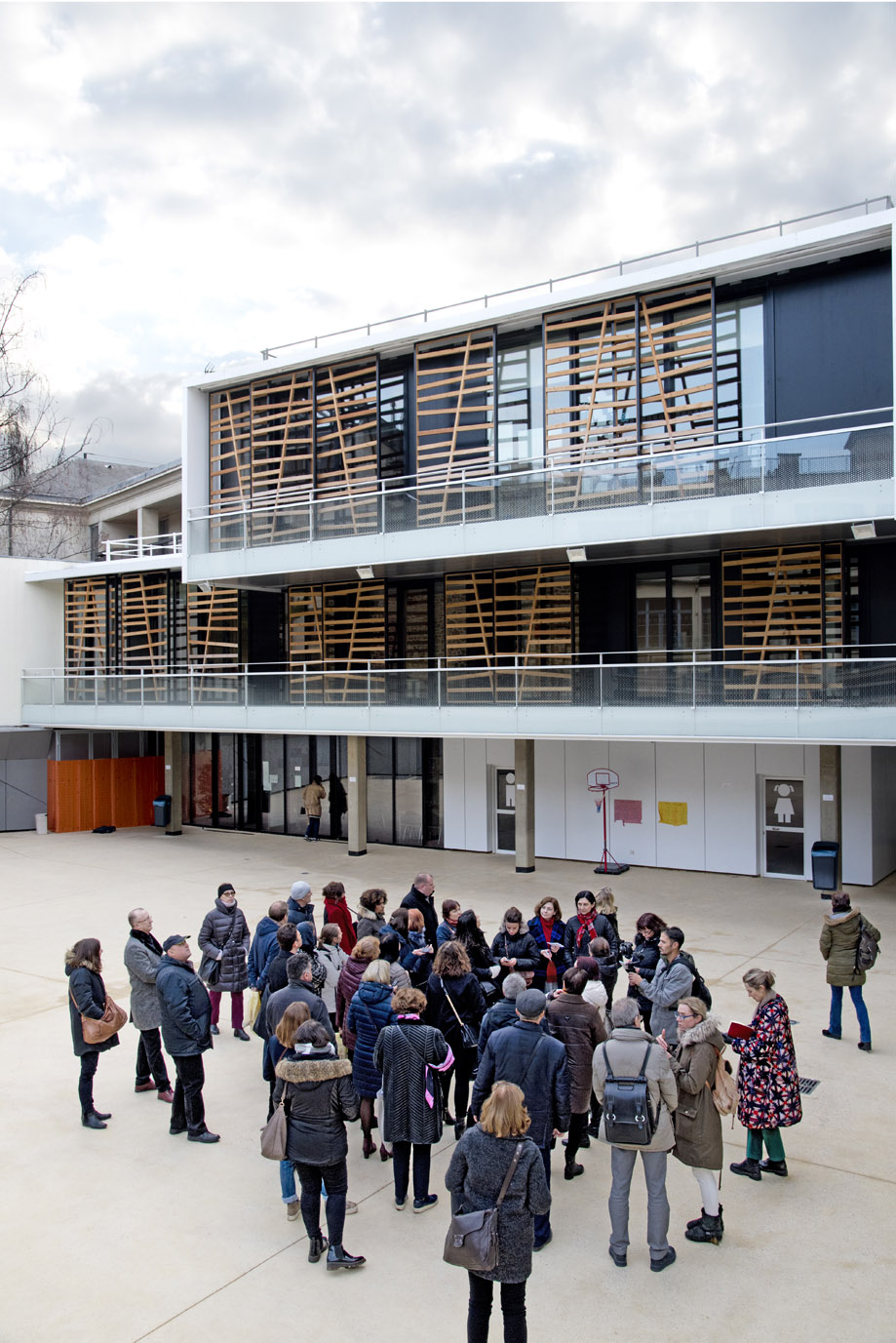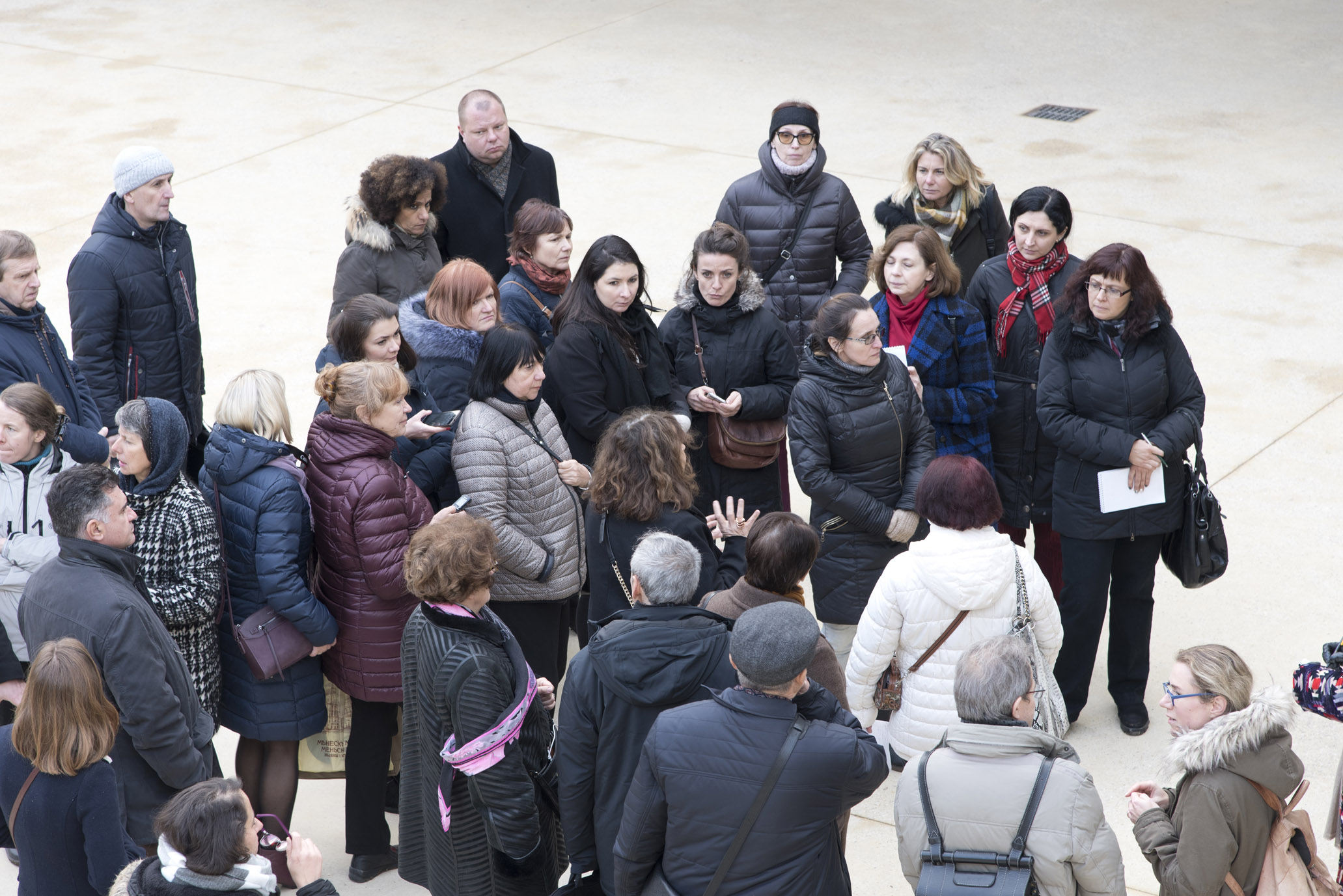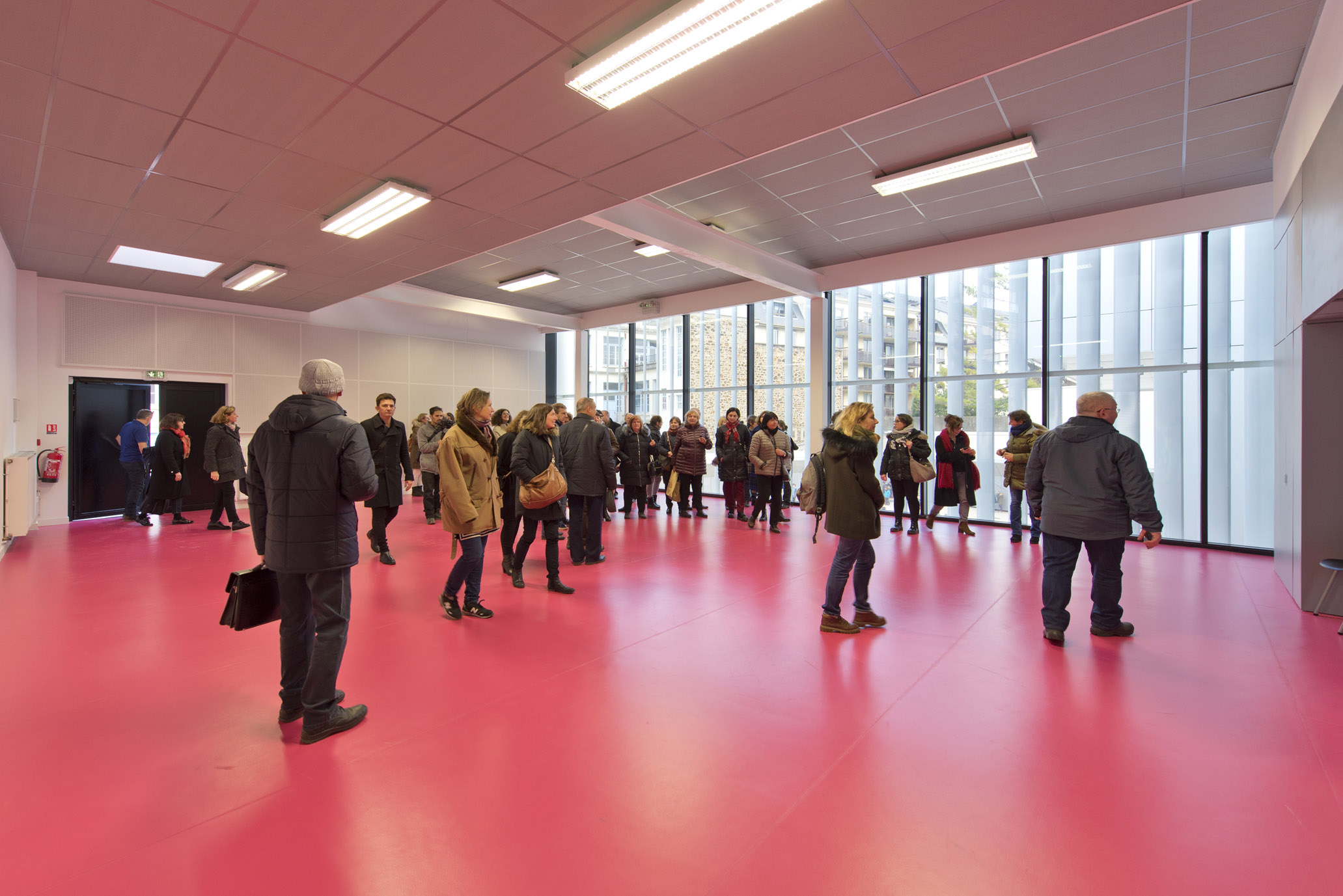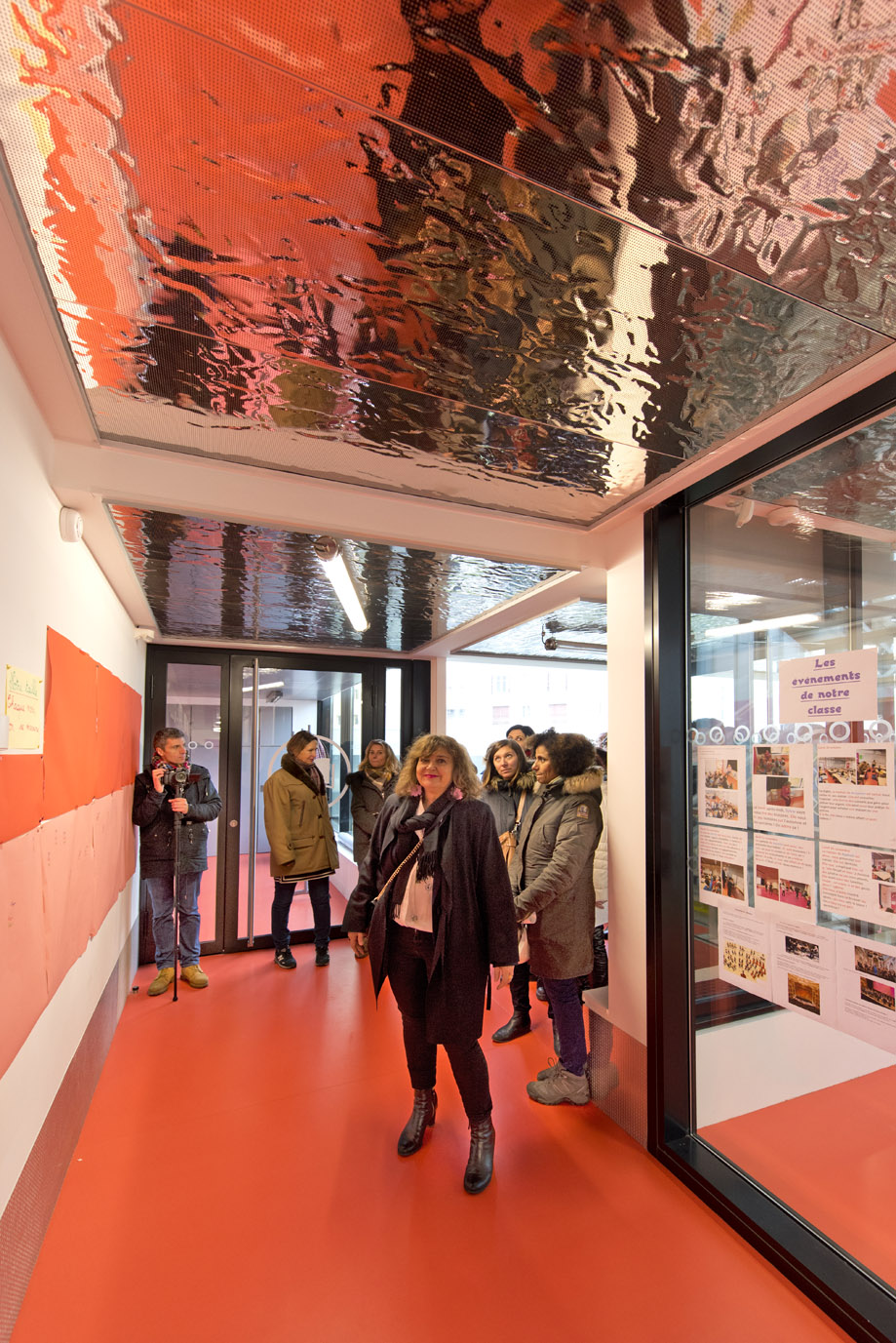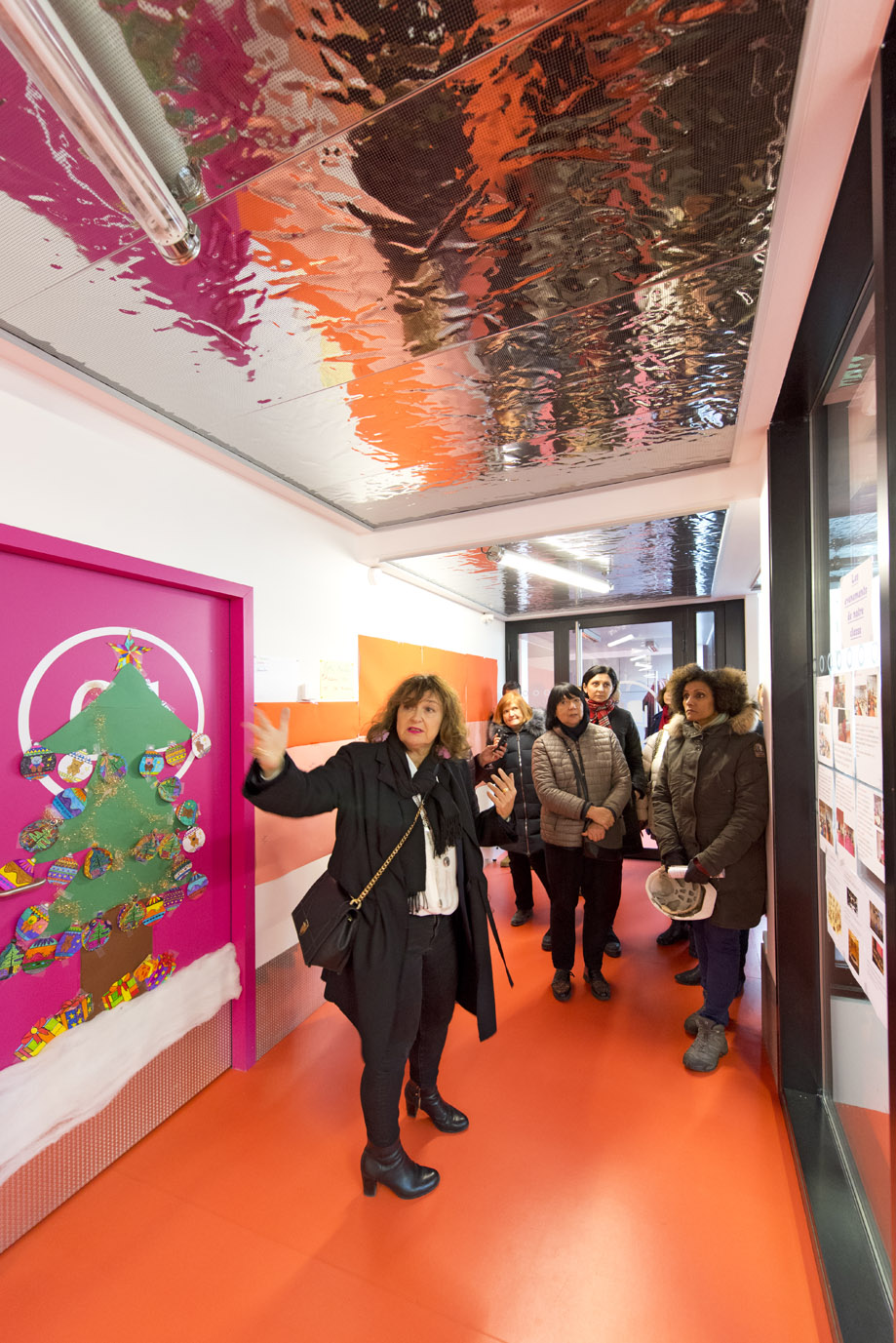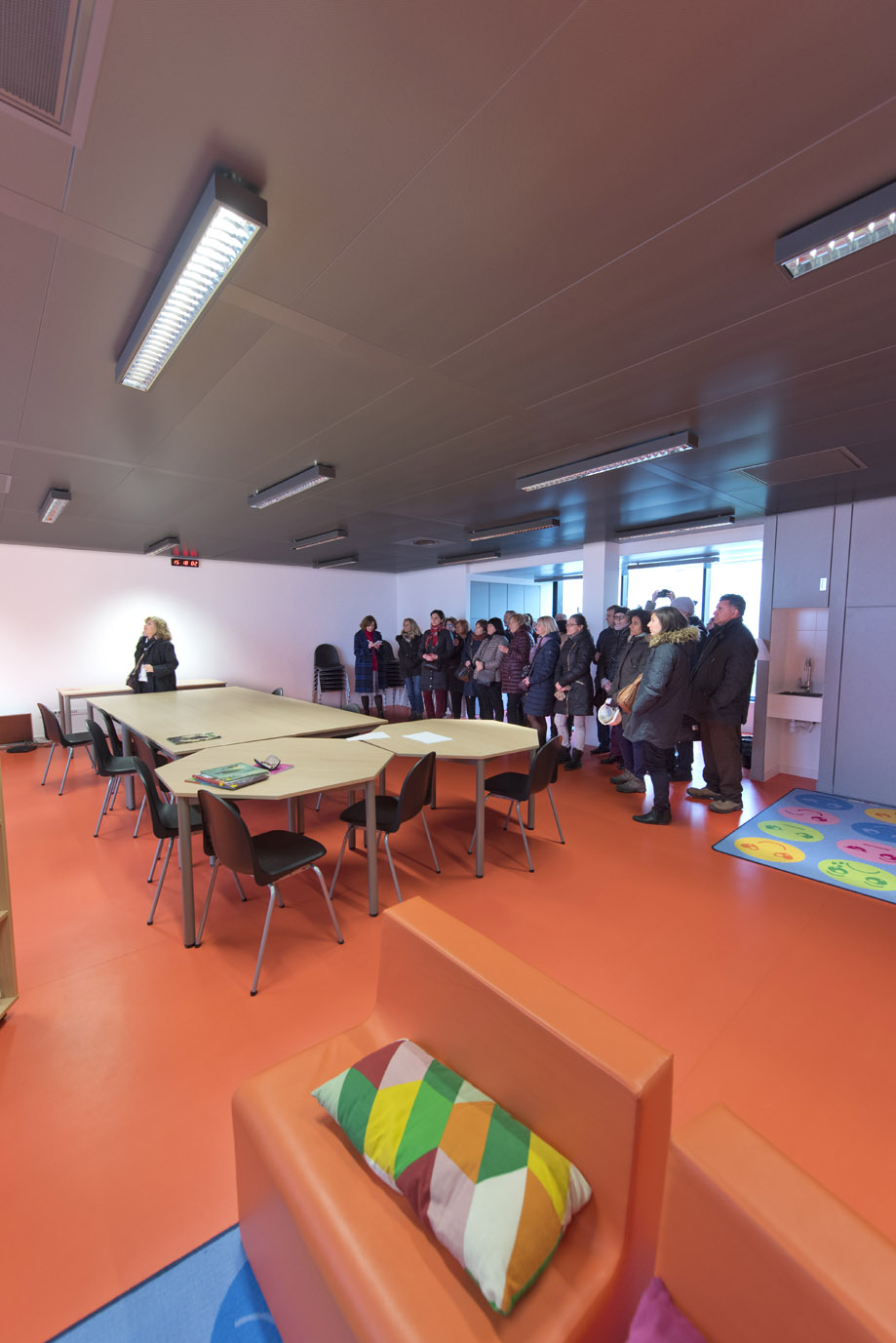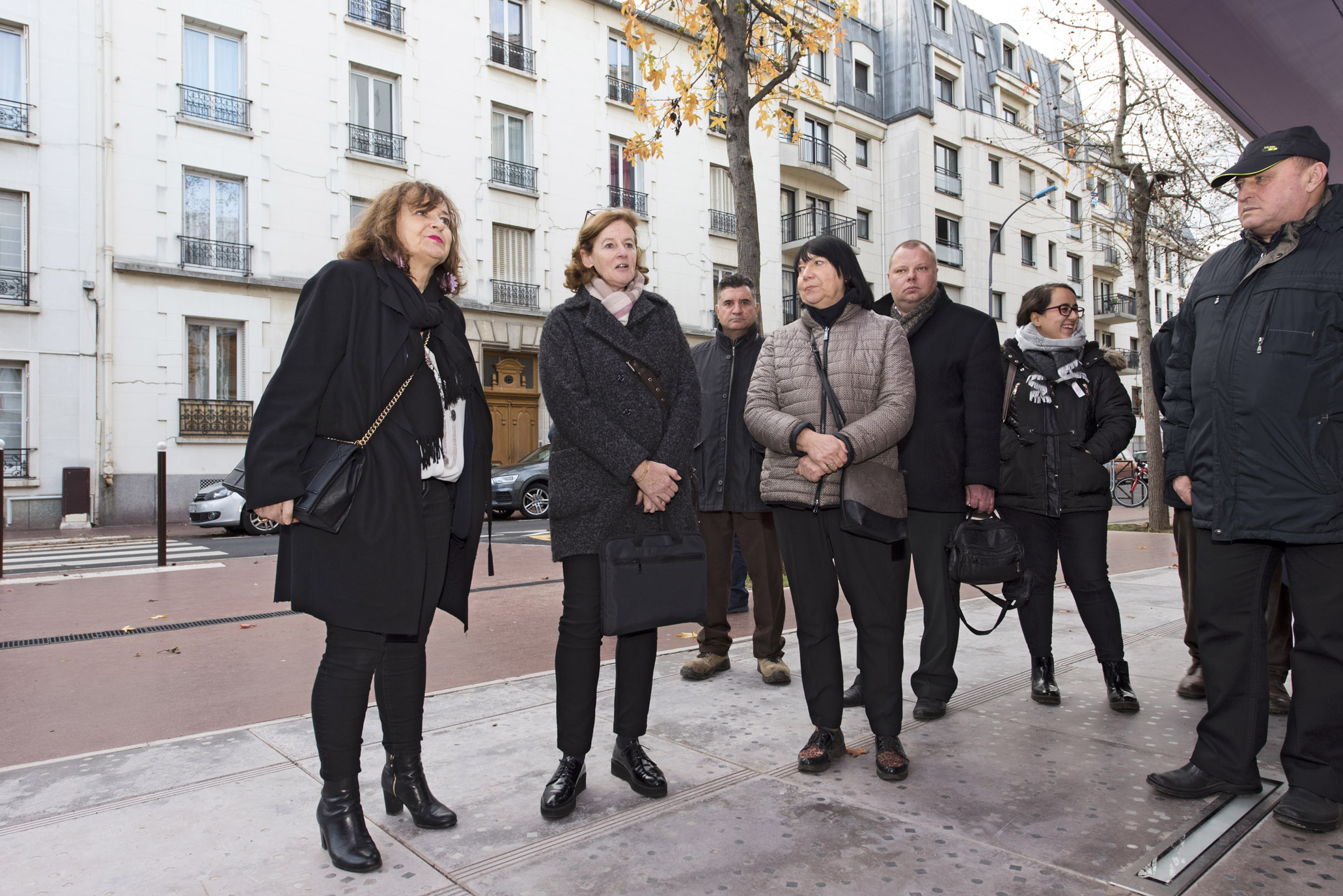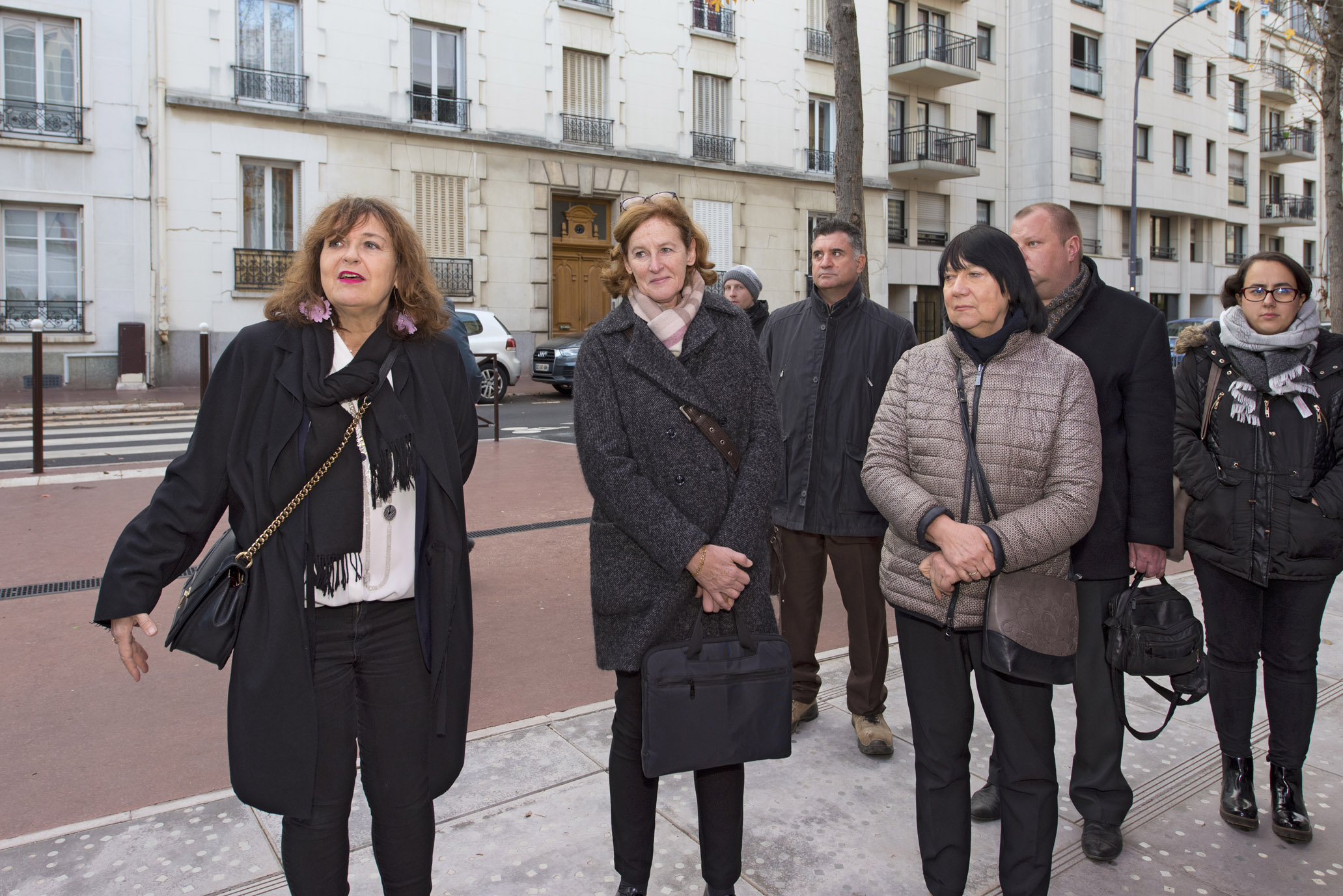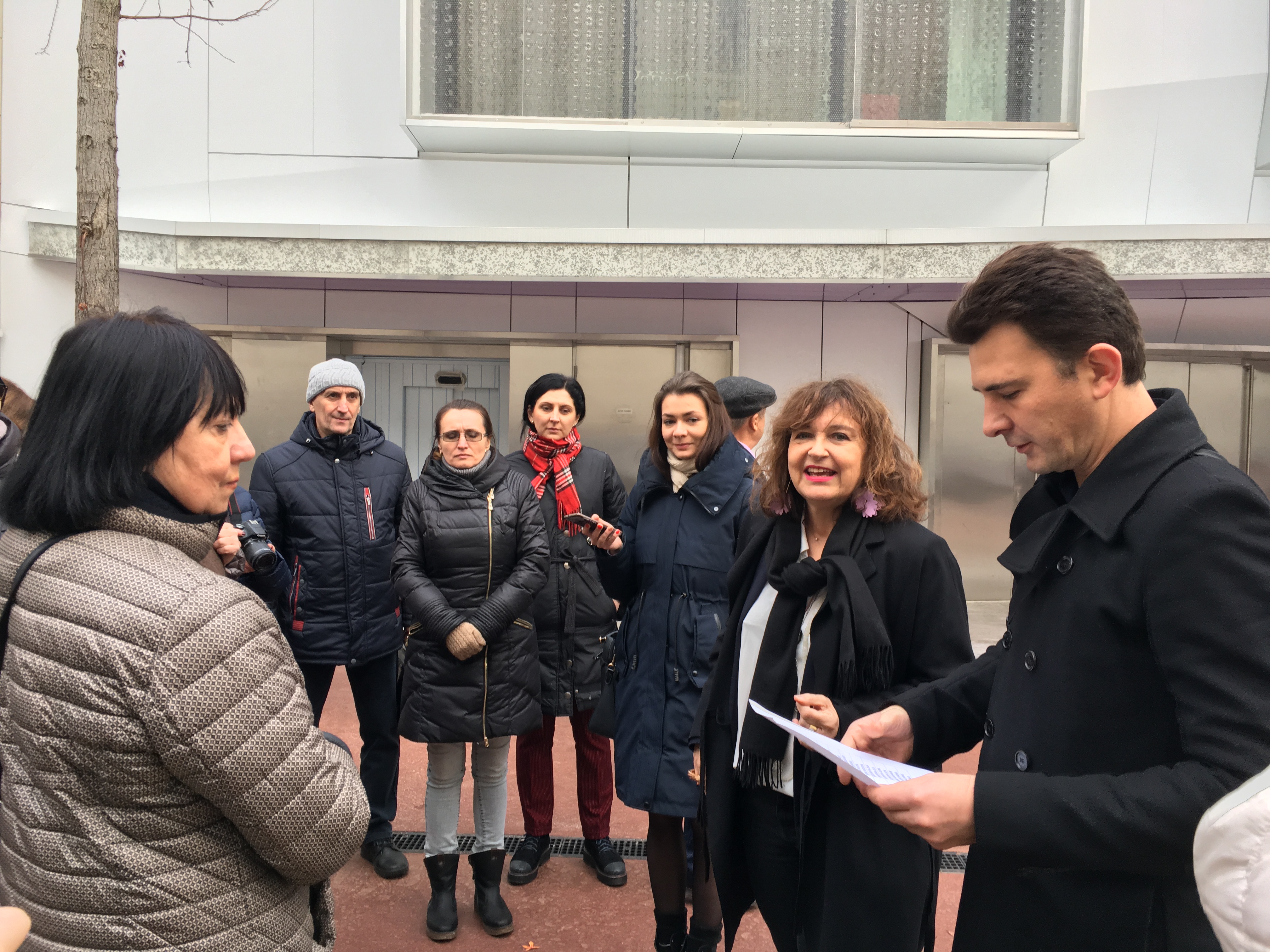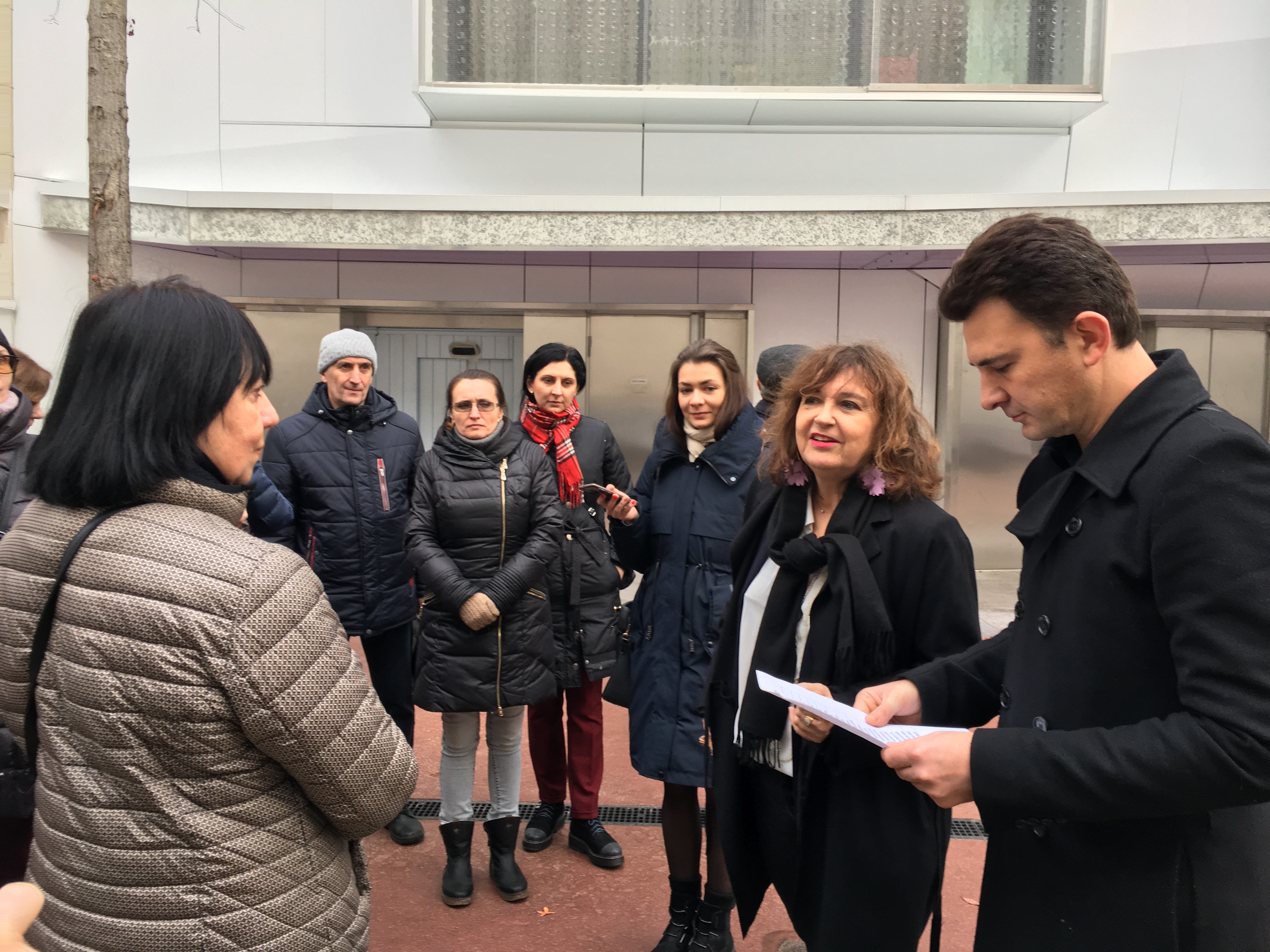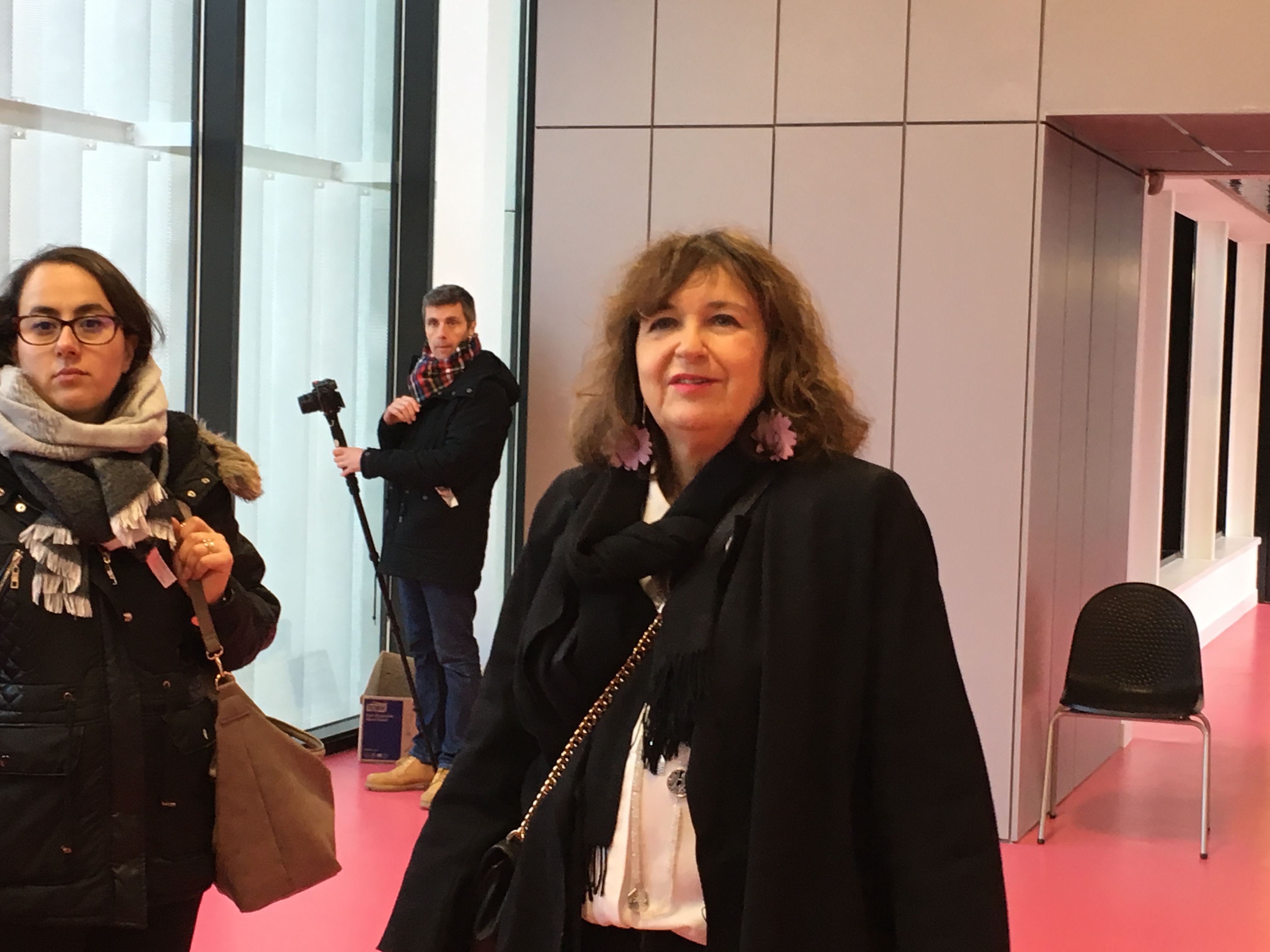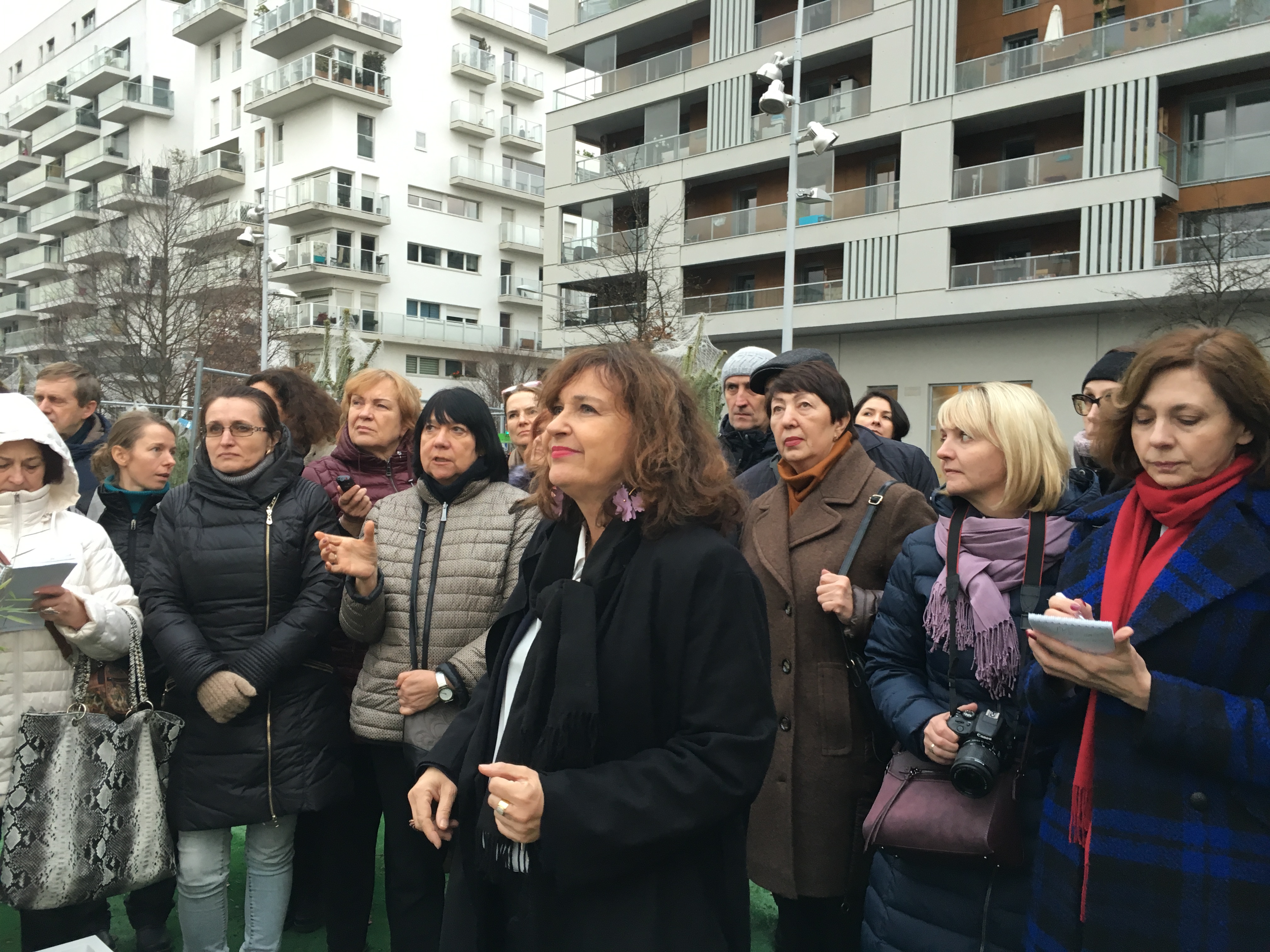 4 pm visit the ZAC Seguin79-81-83 alley Georges Askinazi 92100 Boulogne Billancourt with Sophie BERTHELIER laureate price woman architect 2017  It is a two-phase program for a total of 187 housing units including 70 social housing units. The surface area of ??this program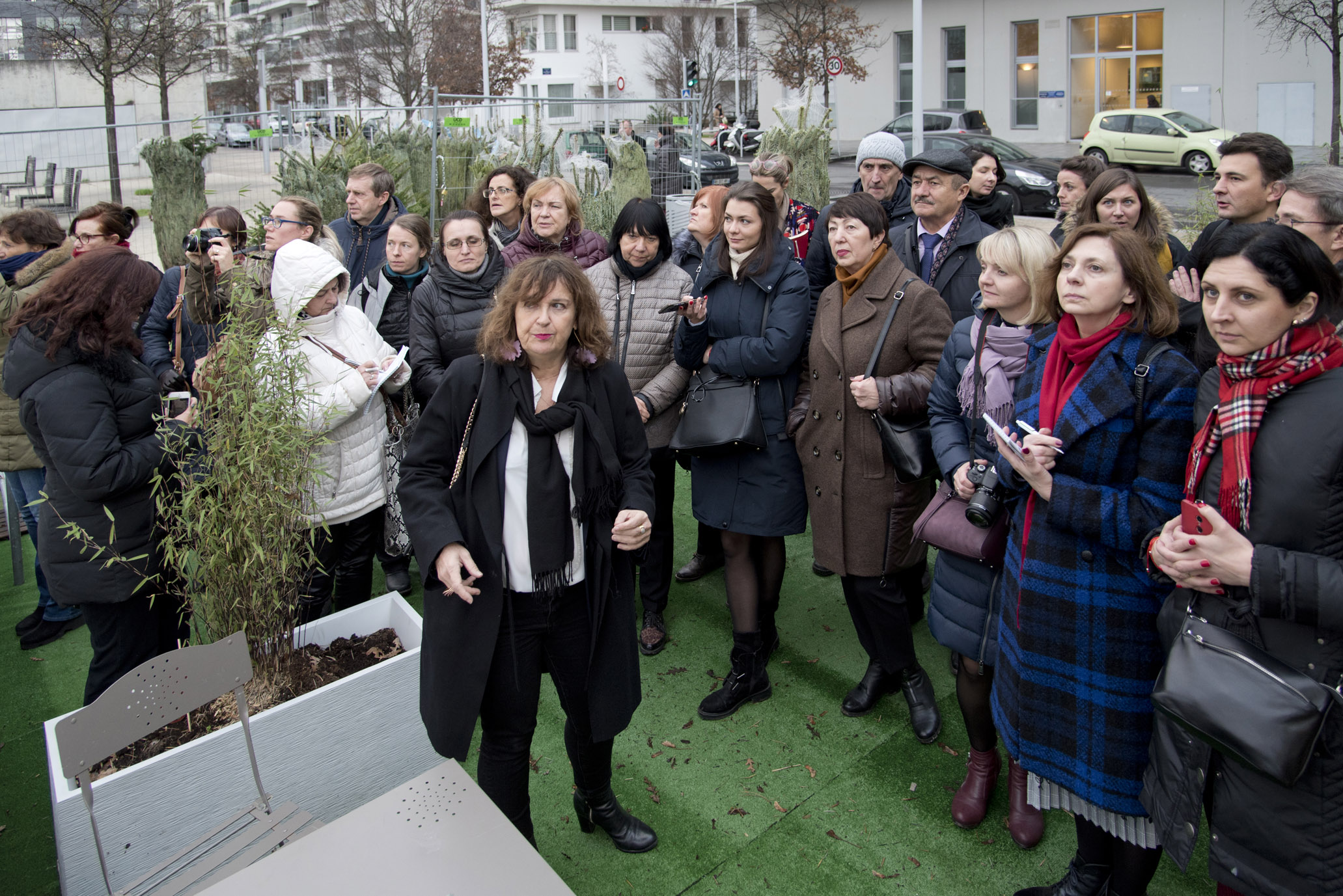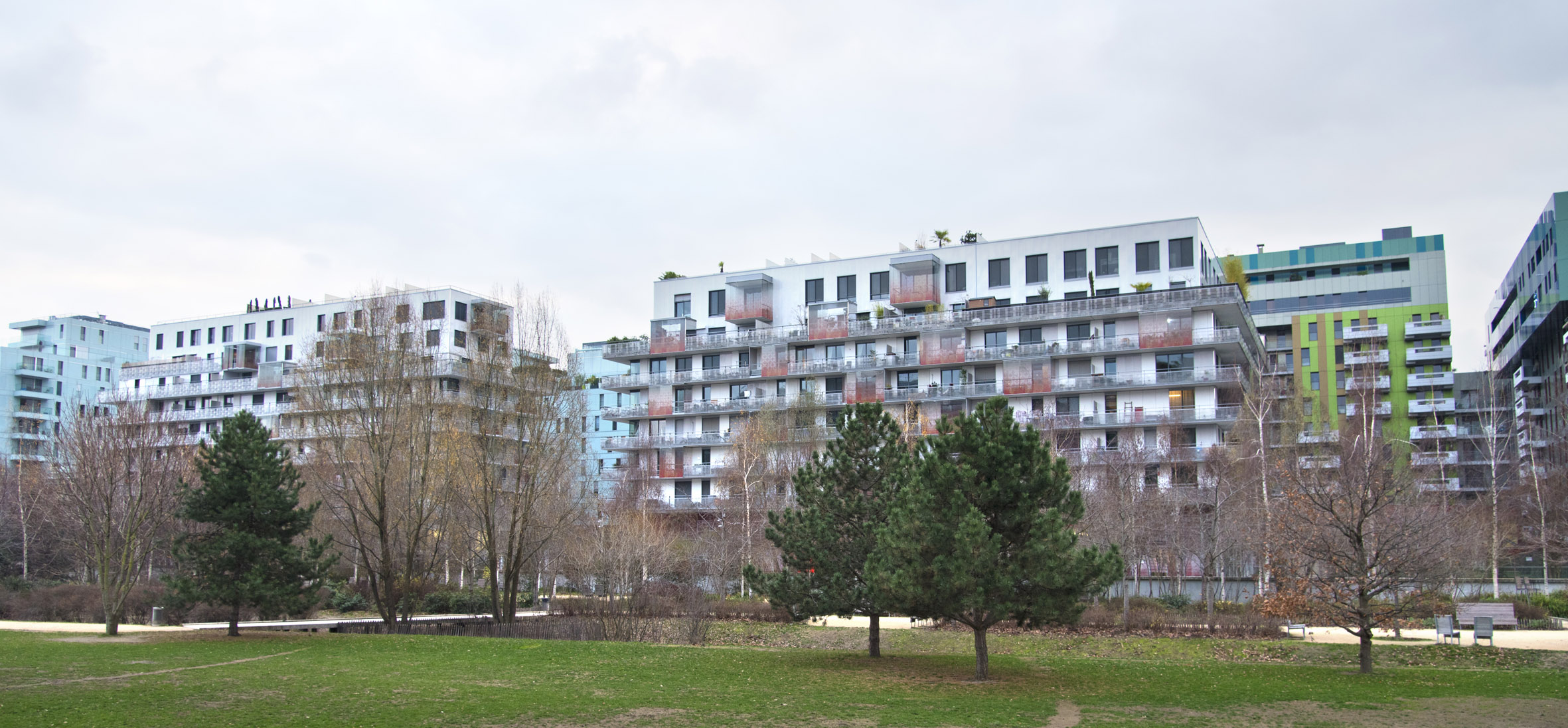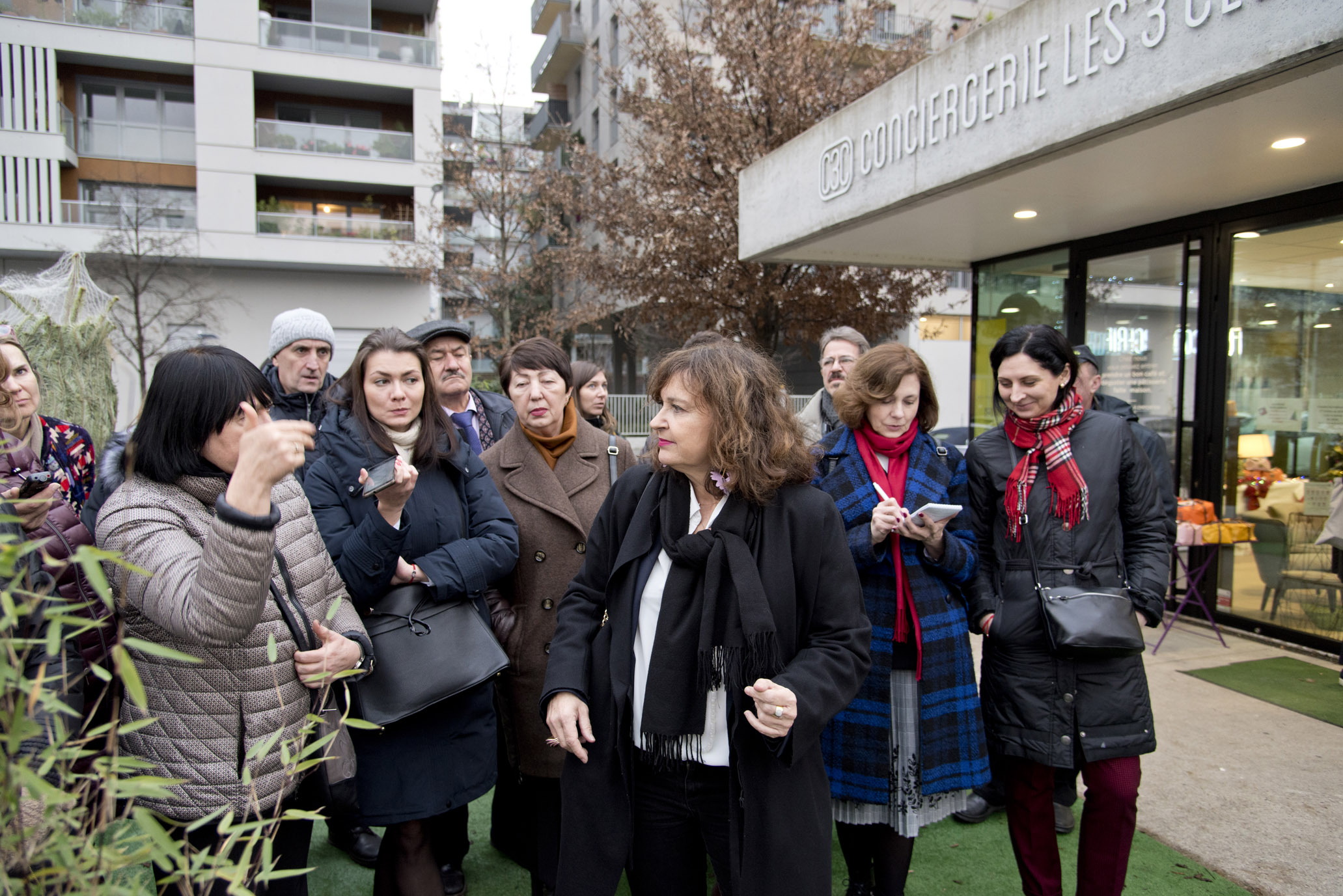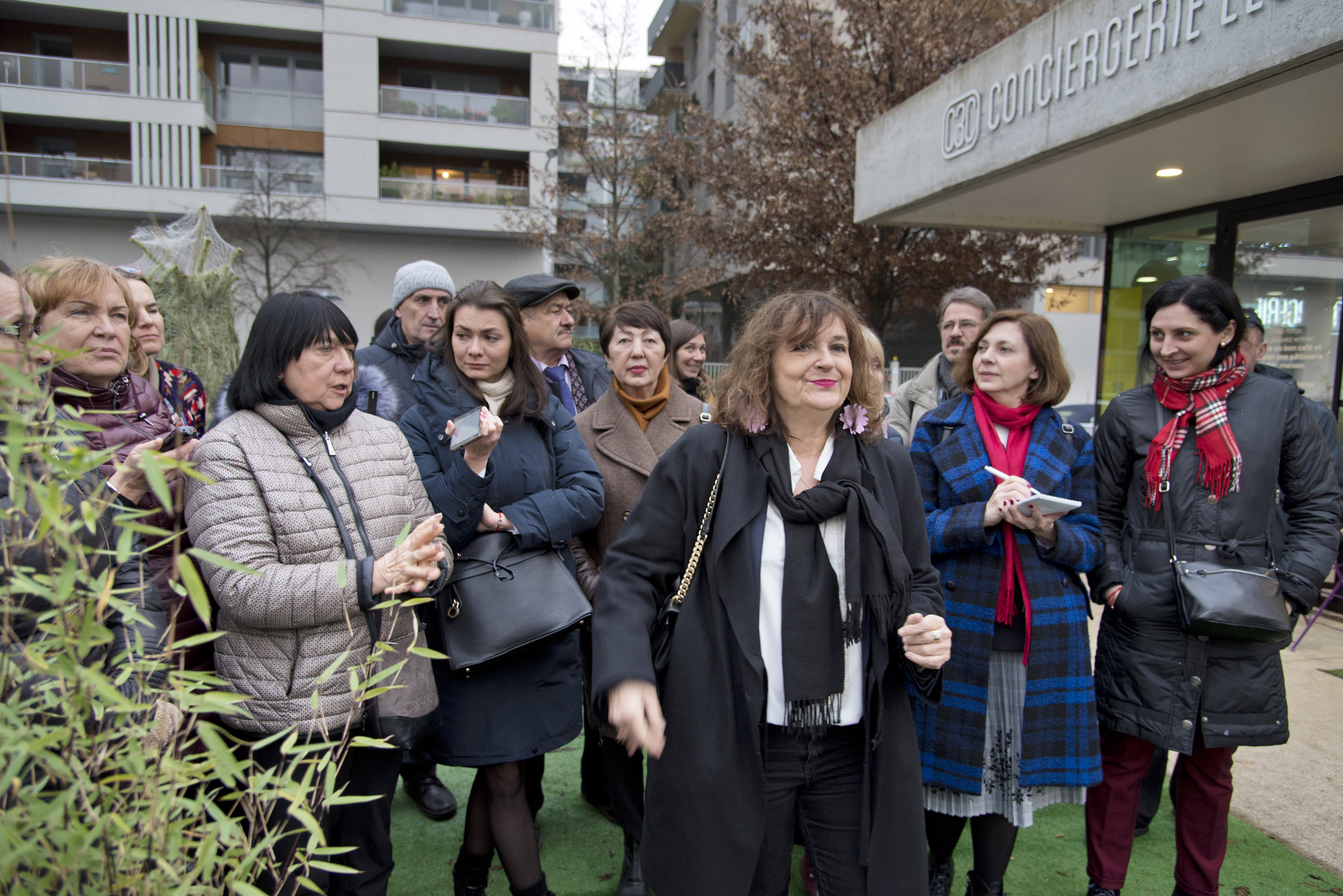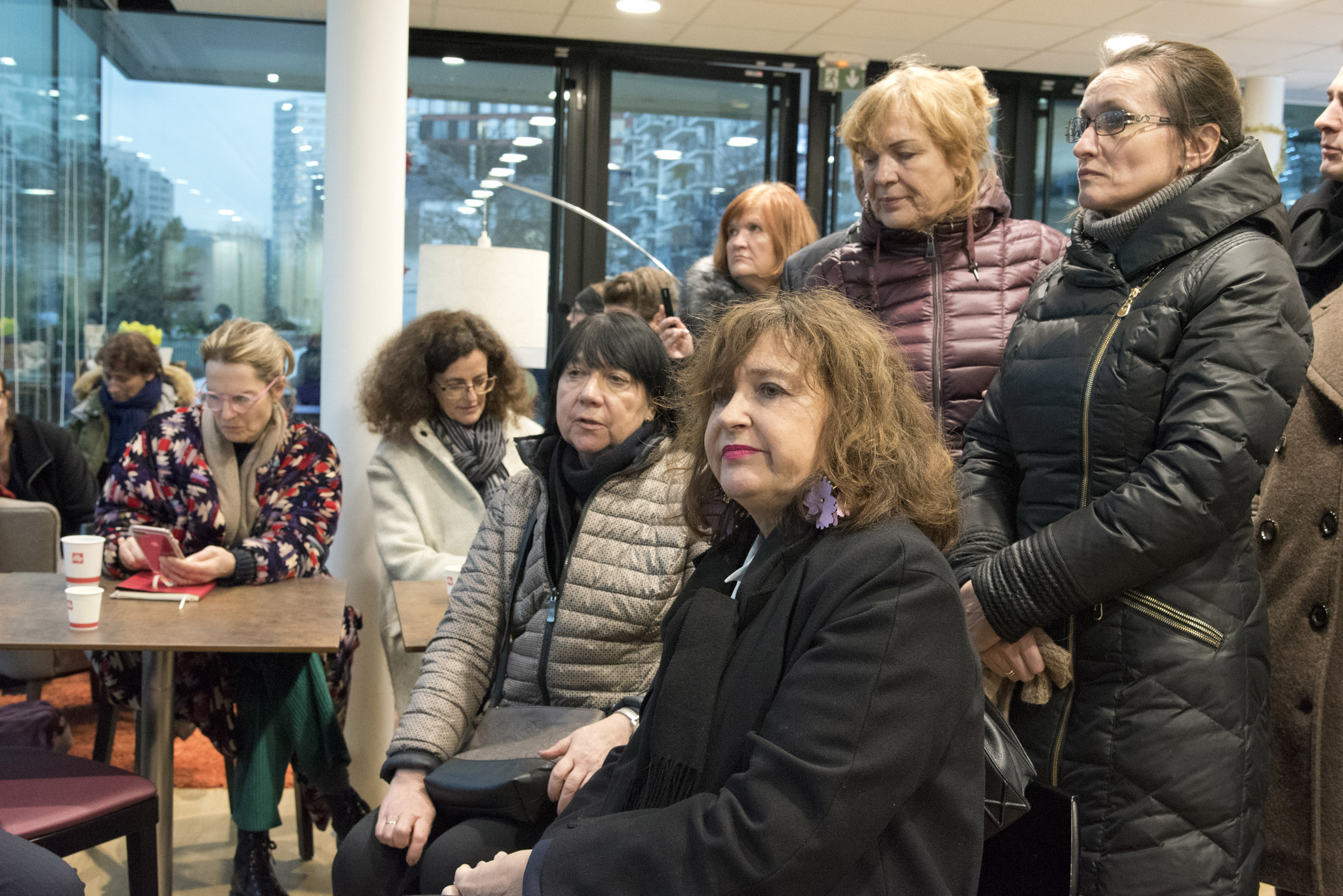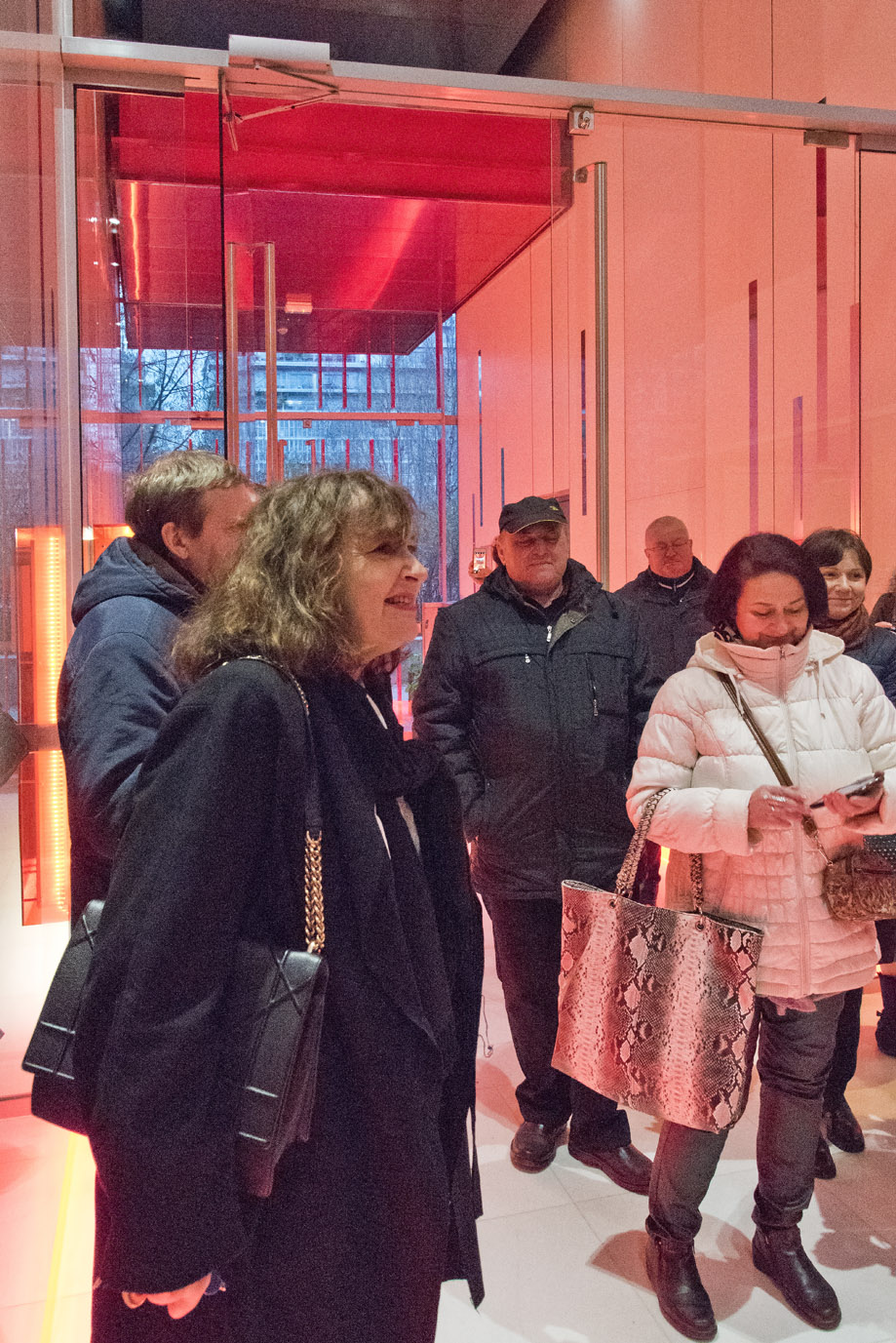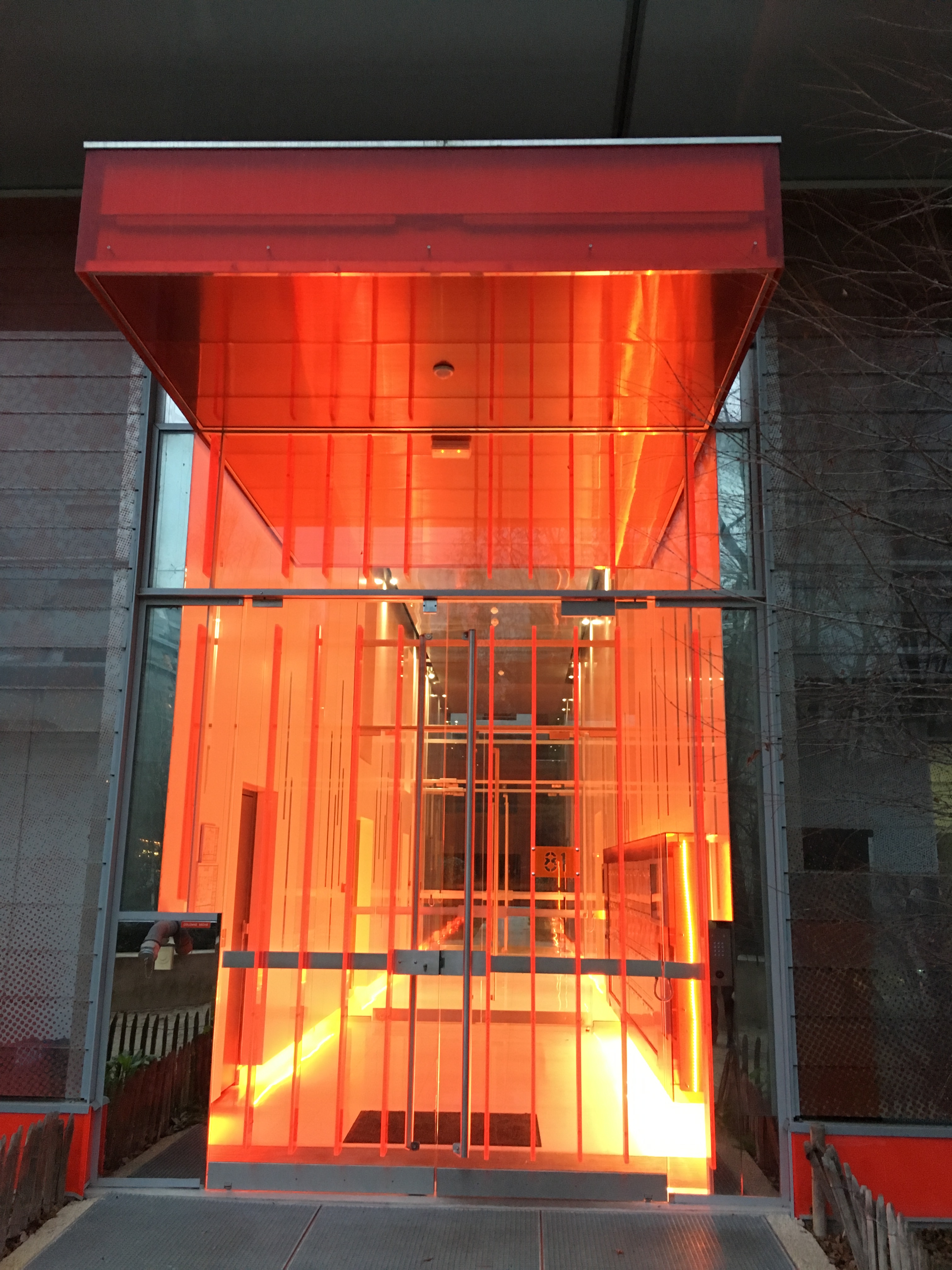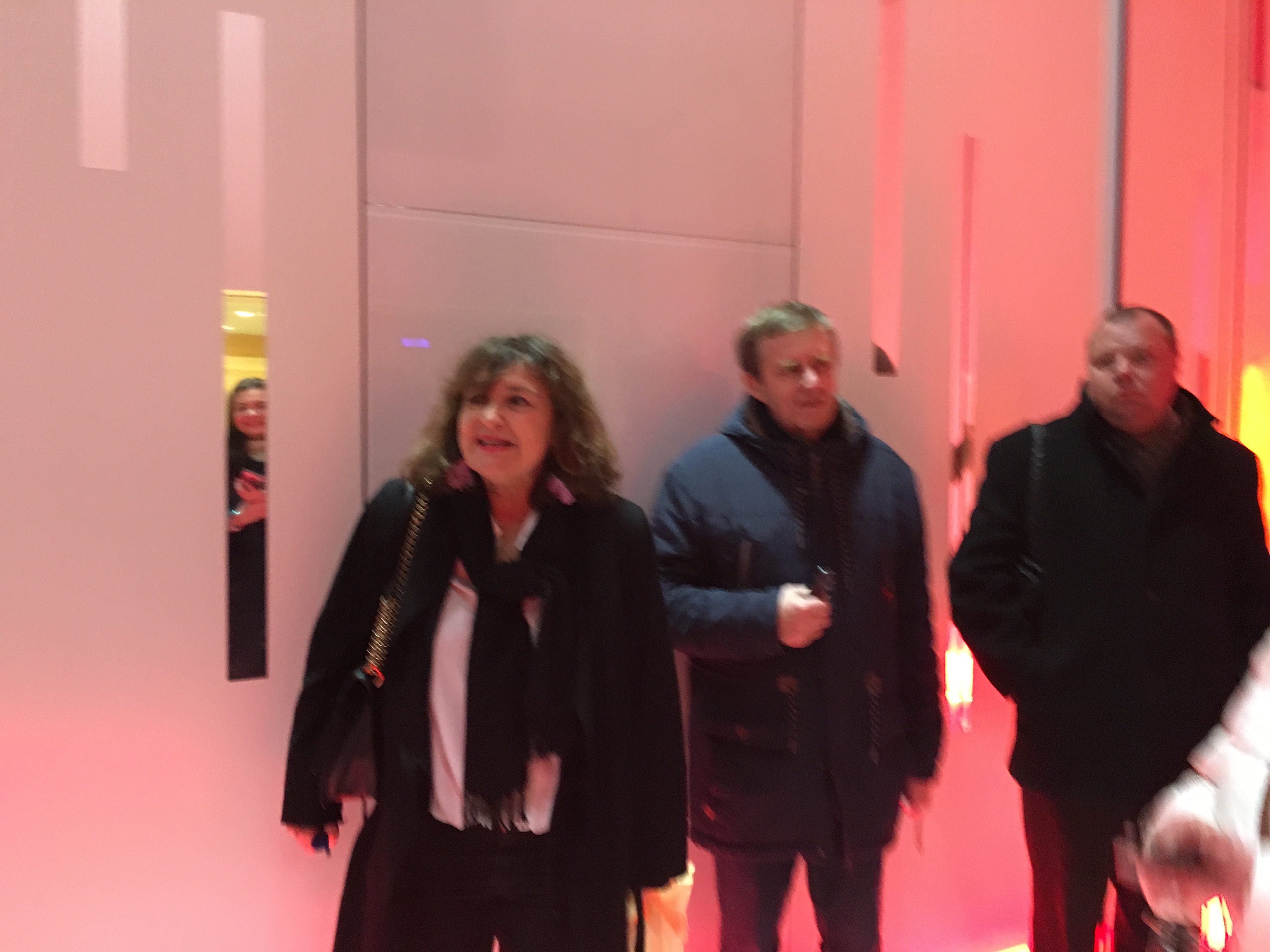 is 15,500m² and the building owners were Vinci Immobilier and Nexity Foncière Colysée. The entire project was delivered in 2014. Return to Paris by car.
Contact ARVHA / WIA fr
Catherine Guyot 09 84 04 39 73 Portable 07 50 14 90 37
https://www.womeninarchitecture.fr/wp-content/uploads/2018/10/logo-site.jpg
0
0
zubzo
https://www.womeninarchitecture.fr/wp-content/uploads/2018/10/logo-site.jpg
zubzo
2018-11-16 00:03:56
2019-01-10 17:10:00
9 au 12 Décembre 2018 - Visites architecturales à Paris et ile de France des projets des femmes architectes